"Delighted" loved ones of a teenage grammar school boy who was stabbed by his ex-public schoolboy friend said they have finally got justice after a coroner ruled he was unlawfully killed.
Joshua Molnar, now aged 22, was cleared of the murder and manslaughter of Yousef Makki, 17, after a trial at Manchester Crown Court in July 2019.
Molnar told the jury he acted in self-defence after Yousef pulled a blade on him first and "came on" to his knife, during a row in upmarket Hale Barns, near Altrincham, Greater Manchester, on March 2 2019.
At an inquest in November 2021 a coroner concluded she could not be sure what happened but ruled out accident or unlawful killing.
The High Court later quashed the findings and ordered a second inquest with a new coroner, which concluded on Wednesday.
And in a lengthy ruling, senior coroner Geraint Williams, at Stockport Coroner's Court, concluded that Yousef did not have a knife at the time of his death as claimed, and Molnar had not acted in self-defence.
Yousef's mother Debbie died in May 2020 but his sister Jade Akoum said at a press conference following the inquest, justice had been done, four and a half years later.
Jade said: "I once thought that justice meant Joshua Molnar being imprisoned for the rest of his life.
"I now believe justice is what we have received here today and for him to have to live his life knowing forever that his actions took Yousef away from us.
"He had his life stolen from him by Joshau Molnar and nothing that happened today can or does change that awful reality, which is now ours forever.
"We are delighted that the coroner has recognised that Yousef was unlawfully killed."
Jade said it was "horrific" to have her brother's name "dragged through the mud" during the murder trial.
And she said Yousef's background, a working-class grammar school boy from an Anglo-Lebanese family, played a part.
She added: "I think classism hugely. I think it would have played out differently had the defendants been from normal, council house backgrounds like Yousef was."
Their lawyer Peter Weatherby KC added: "This is a tragic story of an ordinary, thoroughly decent family.
"They haven't been well served, until today, by the justice system."
Earlier coroner Mr Williams, concluding the inquest, said: "I find as a fact Yousef Makki did not use a knife to threaten or attack Joshua Molnar.
"I also find use of a knife unnecessary, disproportionate and unreasonable. I conclude he did not act in lawful self-defence.
"Therefore, I conclude that Mr Makki was unlawfully killed is fully made out by the evidence."
Mr Williams said Molnar was angry at the time of the stabbing and he was dishonest in the aftermath, using "calmness and calculated deceit."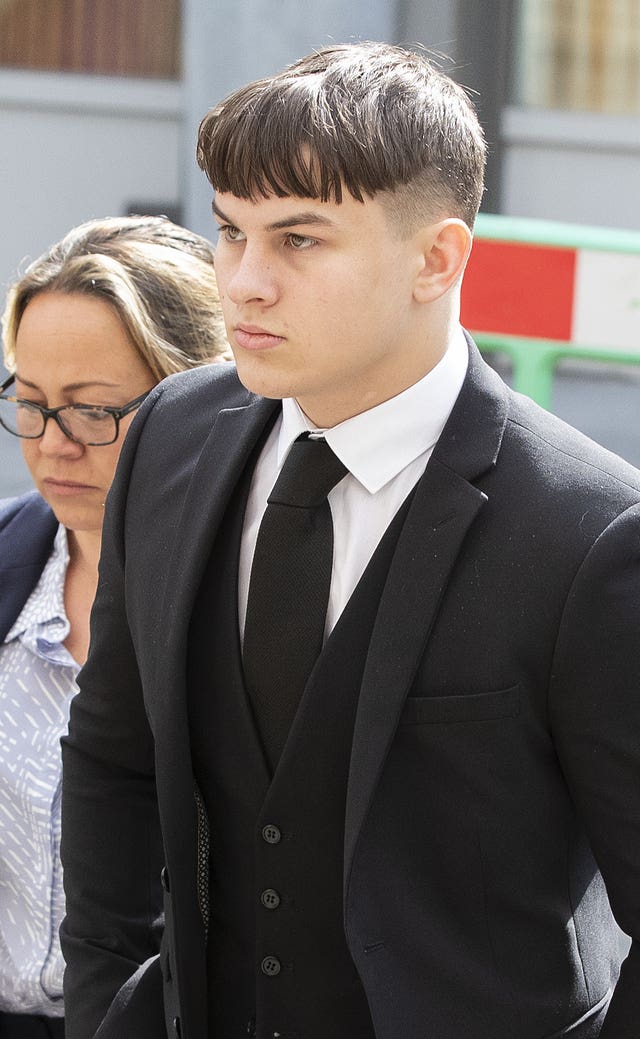 And Molnar's explanations as to what happened he described as "self-serving and too convenient" as the evidence pointed to Yousef not being violent.
He added: "No explanation has been offered why Mr Makki would suddenly produce a knife and threaten Joshua Molnar, his good friend."
Molnar admitted lying in panic about what happened after the stabbing and lawyers for the Makki family highlighted many "discrepancies" in his account of how Yousef was stabbed.
Molnar told the jury at his trial that during a row Yousef had pulled a knife out first.
At the first inquest he said he could not remember who took a knife out first.
Another youth, Adam Chowdhary, was with the pair at the time. He said he did not see what happened because he was on his phone. Chowdhary had bought the flick knives online.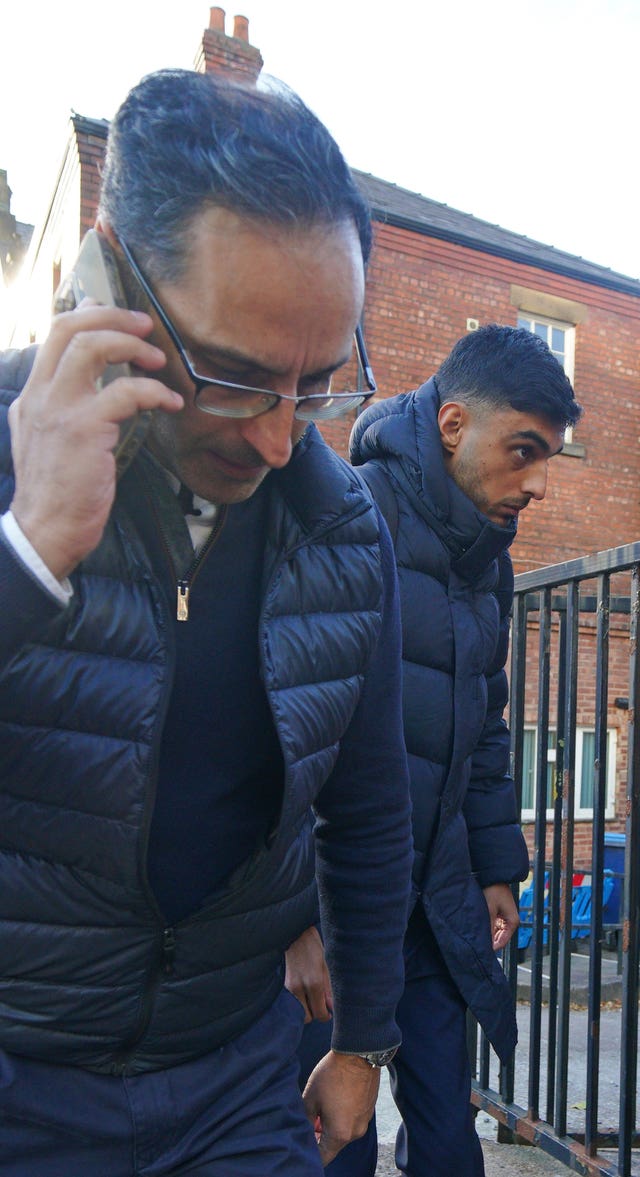 Mr Williams said he did not accept Chowdhary did not see what happened. He added: "I find Mr Chowdhary to be an unimpressive witness. Parts of his evidence were self-serving and disingenuous."
Yousef, from Burnage, Manchester, became friends with the pair, both from wealthy Cheshire families, after winning a scholarship to £12,000-a-year Manchester Grammar School. All three were 17 at the time.
Legal sources say despite the coroner's ruling there is "zero" chance of a retrial even if Greater Manchester Police (GMP) and the Crown Prosecution Service (CPS) consider the case again.
While a jury in a criminal trial must be sure beyond reasonable doubt of guilt, at an inquest a coroner can make conclusions based on the lower standard of using a balance of probabilities.
GMP said they will consult with the CPS, "before considering further steps".
Molnar's trial heard that Yousef's death was "an accident waiting to happen", he and Chowdhary being "rich kids who have never had to live in the real world".
They called each other "Bro" and "Fam", acting out "idiotic fantasies" of being "middle class gangsters" by messing around with knives, smoking cannabis and listening to drill music, the jury was told.
Molnar was jailed for 16 months for carrying a knife in public and perverting the course of justice after initially lying to police.
Chowdhary, now 21, did not give evidence at Molnar's murder trial. He was found not guilty of perverting the course of justice and given a four-month detention order after admitting having a knife in public.