Liverpool winger Luis Diaz has trained this week but manager Jurgen Klopp will allow the player to decide whether he wants to be involved at the weekend.
The Colombia international's father is still missing after being kidnapped last week and although there have been suggestions in South America he may soon be set free the 26-year-old has understandably had a difficult few days.
"He was in training two days ago, yesterday he had a session and will be part of the team (training)," said Klopp ahead of Sunday's trip to Luton.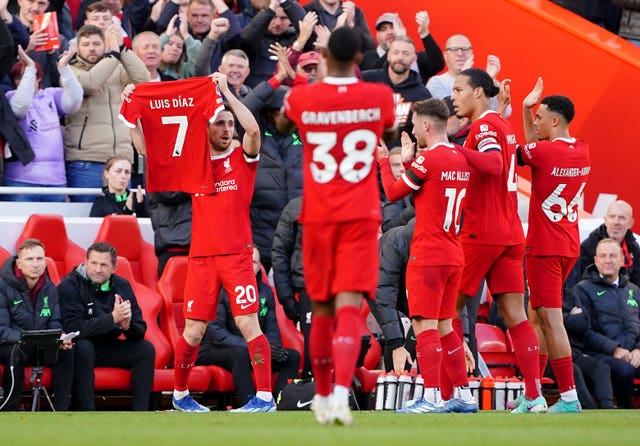 "We must wait. If he feels right, he will be here and train with us. The session he had with us, you can see when he is with the boys he is fine, he is OK, but you could see he didn't sleep a lot.
"We have to see how he is and we go from there. The news from Colombia gives us a little bit of hope. We are waiting for the really good news but that's it pretty much.
"I cannot say what we will do because we just wait where we can pick up the boy from and go from there.
"But it's all about him, if he makes himself available or not, and I will not force anything."