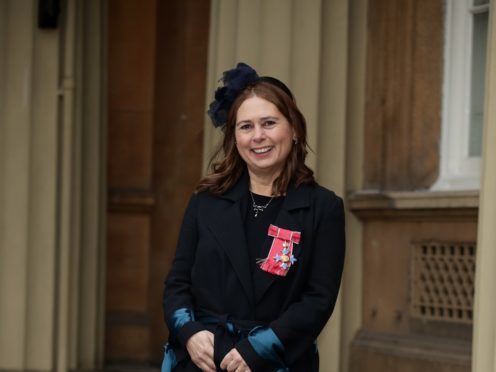 Meghan Markle will bring a touch of American "sassiness" to the look of the royal family, according to the former longtime editor of British Vogue.
But Alexandra Shulman said the Queen remained "the most stylish person", after receiving a CBE for services to fashion journalism at an investiture ceremony at Buckingham Palace on Friday.
Shulman, 60, told the Press Association: "Meghan's got a great style, is very confident in her style, and she will bring a bit of American sassiness to the look of the royal family.
"And I'm looking forward to seeing what she wears to the wedding."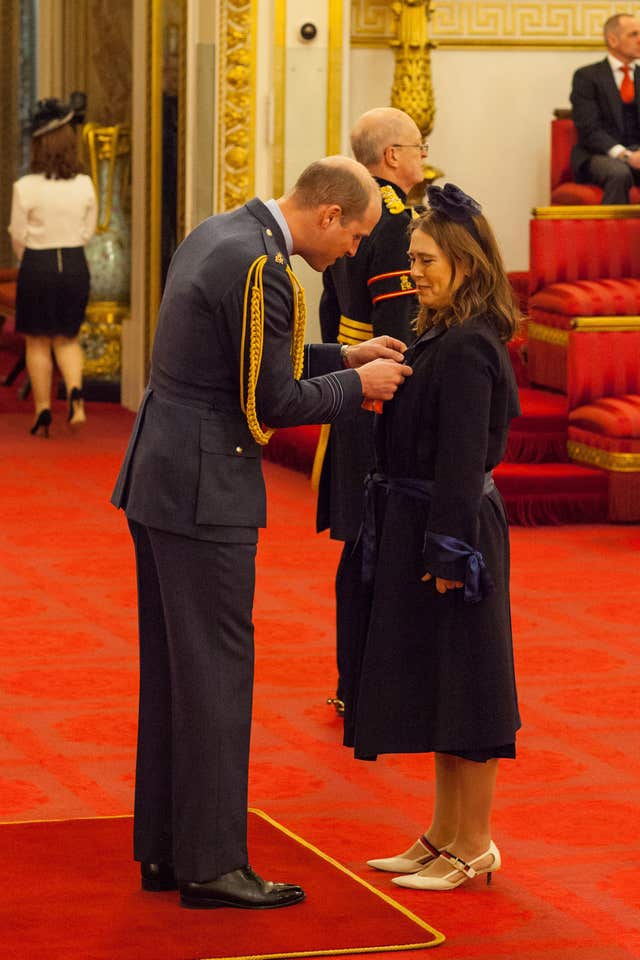 Following the Queen's appearance at London fashion week in February, Shulman paid tribute to her outfit choices over the decades.
She said: "The Queen is the most stylish person because she never changes.
"Style is about having a look and sticking to it and she does it so well.
"I think everybody just thinks she's amazing.
"And Buckingham Palace is unbeatable. You just come in and you really know you're in somewhere truly unique."
Shulman, who held the reins of the fashion publication for more than 25 years until she departed last June, was presented with the honour by the Duke of Cambridge.
The style supremo also touched on celebrities wearing black at award ceremonies in honour of the Me Too and Time's Up movements against sexual harassment.
She said: "I gather at the Oscars they're not going to wear black and I think that's quite a good idea.
"It is absolutely right to launch the movements and support them using powerful platforms like the Golden Globes.
"But there comes a point where ceremonies are about rewarding people for their creativity and you don't want the message to sort of submerge what actually people are being rewarded for.
"I will be pleased to see it move on while finding a way of keeping the Me Too campaign alive."