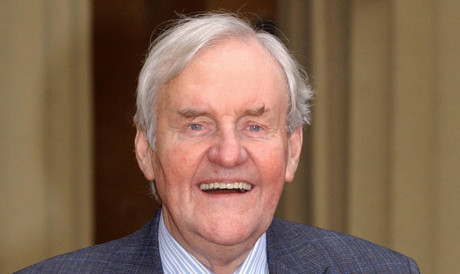 Actor Richard Briers, known to millions for his enduring role in TV sitcom The Good Life, has died at the age of 79.
The star, who was also known for his Shakespearean roles, had been battling a serious lung condition for a number of years.
Briers, who also starred in shows such as Ever Decreasing Circles and Monarch Of The Glen, recently said years of smoking had been to blame for his emphysema.
Briers died "peacefully" at his London home on Sunday, his agent said.
Briers will be best remembered for his performance as Tom Good, alongside Felicity Kendal, in the 1970s BBC1 sitcom The Good Life about a couple who drop out of the rat race in Surbiton, south west London, to enjoy a life of simple self-sufficiency.
In an interview carried out only a matter of weeks ago, the actor told how his health was failing after being diagnosed with emphysema five years ago, which he attributed to years of smoking, although he gave up 10 years ago.
"I was diagnosed five years ago and didn't think it would go quite as badly as it has. It's a bugger, but there it is. I used to love smoking.
"It's totally my fault. So, I get very breathless, which is a pain in the backside. Trying to get upstairs… oh God, it's ridiculous. Of course, when you're bloody nearly 80 it's depressing, because you've had it anyway."
His agent, Christopher Farrar, of Hamilton Hodell, said: "Richard was a wonderful man, a consummate professional and an absolute joy to work alongside.
"Following his recent discussion of his battle with emphysema, I know he was incredibly touched by the strength of support expressed by friends and the public.
"He has a unique and special place in the hearts of so many. He will be greatly missed. Our thoughts and deepest sympathy go to his family at this sad time."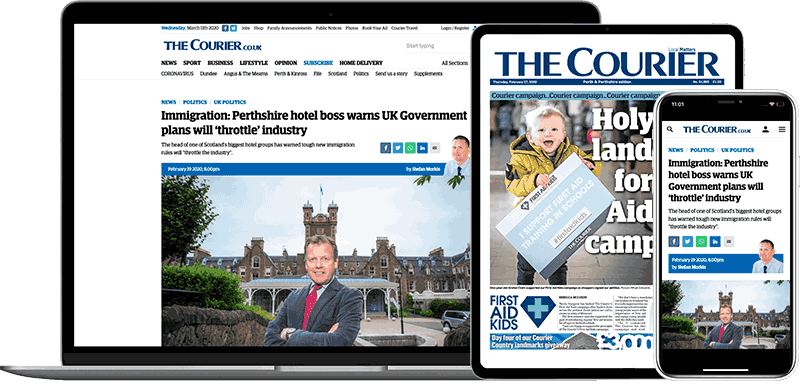 Help support quality local journalism … become a digital subscriber to The Courier
For as little as £5.99 a month you can access all of our content, including Premium articles.
Subscribe