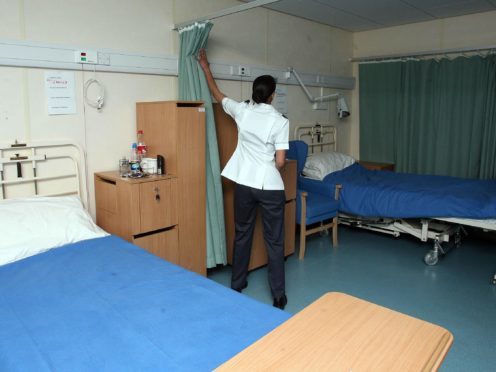 Hospital wards being out of use and beds being left empty is a "scandal" at a "time of crisis for the NHS", the shadow health secretary has said.
Jonathan Ashworth warned beds were being "locked away" after figures showed 82 wards – the equivalent of two entire hospitals – had been shut.
According to the most recent statistics, dating back to last September, there were more than 1,400 empty beds across the so-called "ghost wards".
Mr Ashworth, who obtained the data under the Freedom of Information Act, told the Guardian: "Given Tory ministers have allowed 14,500 beds to be cut from the NHS in the past eight years, to now learn that wards and beds have been left empty and unused is a scandal."
Dr Nick Scriven, the president of the Society for Acute Medicine, told the paper the situation was "almost always" caused by a lack of money or staff.
He said: "These findings will not surprise any clinical staff in the NHS. It reflects issues around staffing hospitals safely – in any equation the biggest cost is staff.
"In years and years of trying to balance books and achieve 'efficiency' savings, many hospitals will have taken the opportunities to shut clinical areas if they at all can."
A Department of Health and Social Care spokeswoman said: "It is misleading to say hospital beds are being mothballed – trusts control the number of beds to meet demand and that's why they were able to open 3,000 more at peak periods this winter."