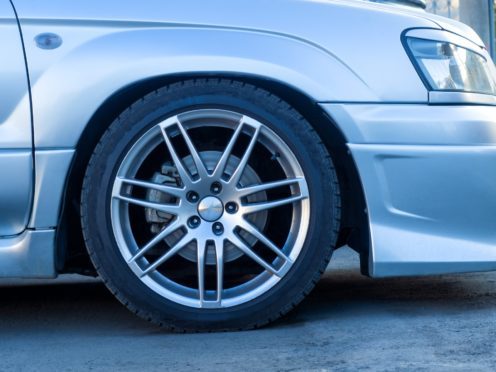 This is the moment an adorable puppy caused "quite a stir" after getting her head stuck in a car wheel.
Wags, Hope and Healing, an animal adoption centre based in Austin, Texas, posted the incident to their Facebook page.
The pup, who belonged to one of the centre's clients named Sara, was due to be vaccinated and chipped when she got a little too busy and rescuers had to be called in.
The poor girl can be heard whimpering as fire fighters from the neighbouring Bastrop Fire Department used a hydraulic rescue tool to free her neck.
Bastrop County Animal Control and Shelter also sent a team to help release the stuck pet.
Eventually, the frightened dog's ordeal came to an end and she can be seen looking relieved to have made it through.
She is one of a litter of puppies belonging to Sara and will be placed with a family.
The centre wrote on their Facebook page: "Well, this puppy decided she wanted some attention now and caused quite a stir when she got her little puppy head stuck in a tire. Completely and absolutely stuck. Sara called us and we called our friends at Bastrop County Animal Control And Shelter.
"Needless to say everyone was relieved to see her free and getting a bath from her mama after her experience. This is the power of teamwork and community! Thank you to our amazing Bastrop shelter staff and fire department for saving the day!!!"