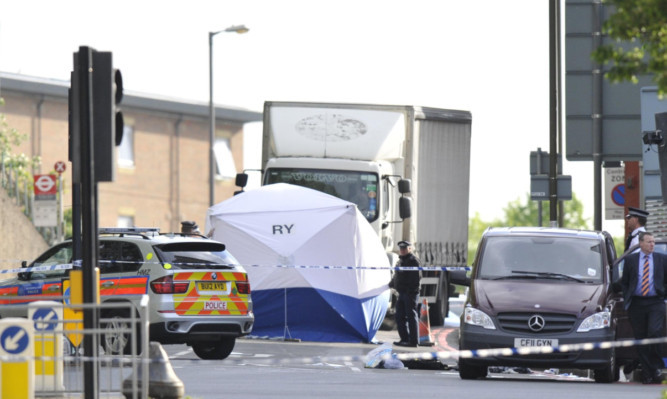 Two suspected terrorists have "brutally murdered" a man in the street in broad daylight, prompting a major emergency response from the Government.
One Whitehall source said the attackers, who are now being treated in hospital after being shot by police, were heard to shout 'Allah Akbar' during the assault in Woolwich, south east London.
Eyewitnesses said the victim, who a local MP said was believed to be a soldier, was hacked to death, with some suggesting his attackers tried to behead him. Unconfirmed reports said they also filmed the attack.
Home Secretary Theresa May said: "I have been briefed by the Metropolitan Police Commissioner and the Director General of the Security Service.
"It has been confirmed to me that a man has been brutally murdered this afternoon in South East London. Two other men were shot by armed police and they are currently receiving treatment for their injuries.
"I have called a COBR (Cabinet Office Briefing Room) meeting where I will receive further briefing. This is a sickening and barbaric attack."
David Cameron described the attack at "truly shocking".
Downing Street said the Prime Minister, who was planning to stay, in Paris overnight after meeting the French president, would be returning tonight instead.
One of the men behind the attack was filmed wielding a bloodied meat cleaver and saying, "We swear by almighty Allah we will never stop fighting you", in footage shown on ITV News tonight.