Every regular Twitter user has had that moment where they see a tweet and think "this is why I love Twitter".
It's just such social media classics that have been the subject of discussion this month, after user @Fred_Delicious asked their fellows to share their all-time favourite tweets.
Here are the most popular responses.
1. Fast food thesis
User @AlbertEinlime thought this offering from @xLiserx deserves a spot in the hall of fame.
2. Christians look away now
@DanMentos suggested this Christian joke, saying it "always makes me laugh".
3. Compliments to the thread
@MattKimsey was met with a warm reception by suggesting one of @Fred_Delicious' own tweets is an all time great – here it is.
4. The centipede pits
@JoelKrass said his favourite is this brilliant commentary on the flack the perceived millennial generation seem to get.
5. A modest company with modest goals
User @captainkalvis said the all time greatest "has to be this one."
6. A father's dying wish
@MarfSalvador suggested this tale of emergency is the finest the social media site has offered.
7. What happens at the dentist
Creator @LeBearGirdle said user @ErinLuhks was "tooth kind" for suggesting this tweet.
8. Simple but spectacular wordplay
"This tweet kept me awake at night it's so simple yet brilliant," said @KevinBuffalo.
9. Attack of the clones
@elliotcomedy likes this twin threat.
10. A ruinous exercise plan
@roxiqt likes their comedy on the dark side.
11. Count the arms
"I think about this tweet a lot," said @leannuh_renay.
12. Stop hitting yourself
@AlbertEinlime really enjoyed this from @smithsara79.
13. The angel and the bell
"This tweet is literally the reason I joined Twitter," said @looktothepickle.
14. Break-dancing falcon
Many agreed with @newLettuce's suggestion of this tweet, which takes some thinking.
15. And finally, winding down
What better way to wind things up than with @dksc4life's all-time favourite.
Big round of a applause for all these tweets.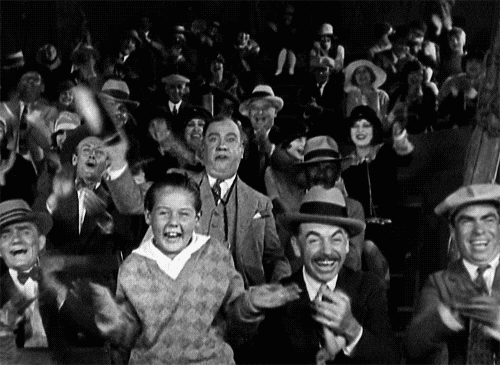 Thanks.