 Police investigating historic sexual and physical abuse at a detention centre say they have spoken to 16 former members of staff after more than 1,000 alleged victims came forward.
Operation Seabrook was launched by Durham Police to investigate abuse at Medomsley Detention Centre, which closed in 1988.
Detainees, often sent there for relatively minor offences, typically spent six to eight weeks at the Home Office-run centre before being released.
Since the operation's launch in August 2013, 1,123 men have contacted the force alleging they were victims of either sexual or physical assaults at the borstal.
Previous investigations in 2003 and 2005 led to the jailing of former members of staff Neville Husband and Leslie Johnson, who have since died.
In November 2014 police began the process of interviewing ex-members of staff, with 16 of them who are still alive being spoken to.
Two of the 16, now aged 69 and 58, were arrested and questioned before being released on police bail. Both were detained on suspicion of physical and sexual assaults on Medomsley inmates.
Det Supt Paul Goundry said: "Our initial priority was to gain a full understanding of how Medomsley Detention Centre operated during that time. We also needed to make counselling and professional support available to anyone who needed help, and I am really pleased that over 250 victims have taken up this offer.
"In the last few months a key objective has been to identify and then trace a number of former staff so we could speak to them about the allegations. As part of our enquiries, we established several had since died.
"The first phase of the interview process has now been completed with our initial 16 and we will be discussing the results of these with the CPS in the near future.
"There are also further interviews we need to carry out with other staff, including former governors of Medomsley. This work will continue over the coming months."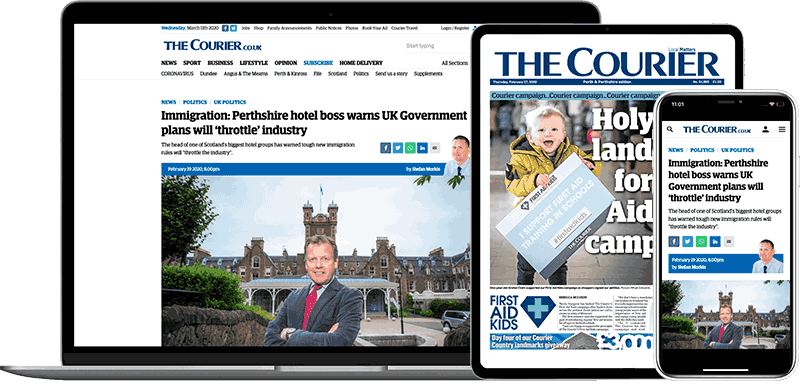 Help support quality local journalism … become a digital subscriber to The Courier
For as little as £5.99 a month you can access all of our content, including Premium articles.
Subscribe