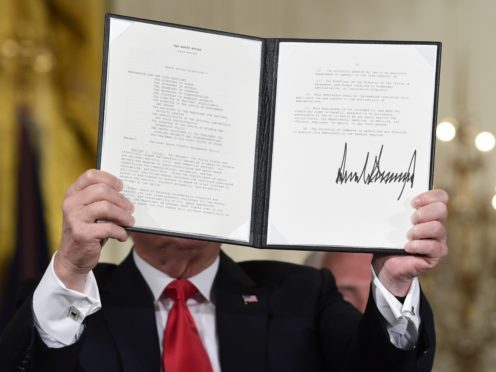 President Donald Trump has announced that he is directing the Pentagon to create a new "Space Force" as an independent military service branch aimed at ensuring American supremacy in space.
While he has previously talked about his desire for a space unit, he seemed to take those musings one step further, specifically ordering the Pentagon to begin the creation of a sixth branch of the American armed forces.
"When it comes to defending America, it is not enough to merely have an American presence in space. We must have American dominance in space," President Trump said during remarks at the White House.
"We are going to have the Air Force and we are going to have the Space Force, separate but equal."
Pentagon spokeswoman Dana White said that the department understands the president's guidance, and is working on the matter while taking into consideration the implications for intelligence operations for the other services.
"Working with Congress, this will be a deliberate process with a great deal of input from multiple stakeholders," she said.
The Defence Department is already in the middle of a congressionally-mandated review of the space force issue.
The study began in March, with an interim review due in August and a final report due December 31.
Decades ago, the military deemed space a critical war-fighting domain, creating the Colorado-based Air Force Space Command in 1982.
It includes more than 36,000 personnel around the world that provide space and cyber capabilities for the Defence Department.
And the Space and Missile Systems Centre at Los Angeles Air Force Base in California, designs and buys most of the Pentagon's space systems, while also overseeing satellite and other aircraft launches.
In addition, a number of federal defence agencies control portions of the space programme, including Nasa and the National Reconnaissance Office, which develops and operates surveillance spacecraft and satellites for intelligence gathering.
In a March document outlining the review, the Pentagon said it has already made organisational changes to beef up the stature of the space force, but is reviewing others.
The document sent to Congress said the review will look at research, capabilities, acquisition and joint warfighting needs, and will assess "whether the Space Corps concept should be implemented".
The establishment of an independent space force was mentioned by President Trump in a March speech to service members in California, but it has faced opposition since it could create an expensive new headquarters bureaucracy and trigger complex and divisive battles between the agencies that currently control part of the space mission.
So far, the Pentagon does not have any cost estimates for the development of a new command, or any description of how it would be set up or its impact on other defence and intelligence agencies.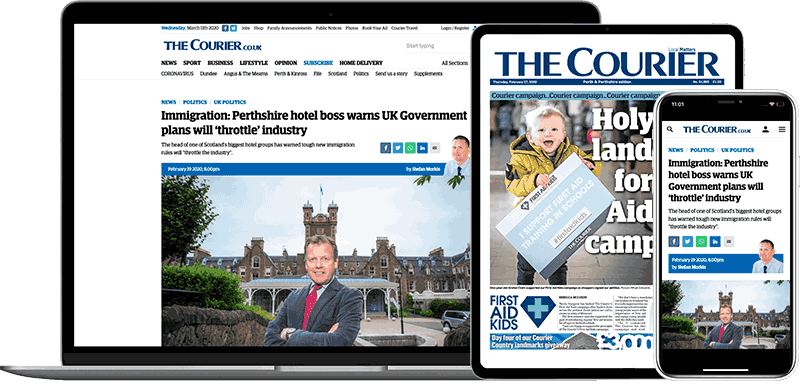 Help support quality local journalism … become a digital subscriber to The Courier
For as little as £5.99 a month you can access all of our content, including Premium articles.
Subscribe