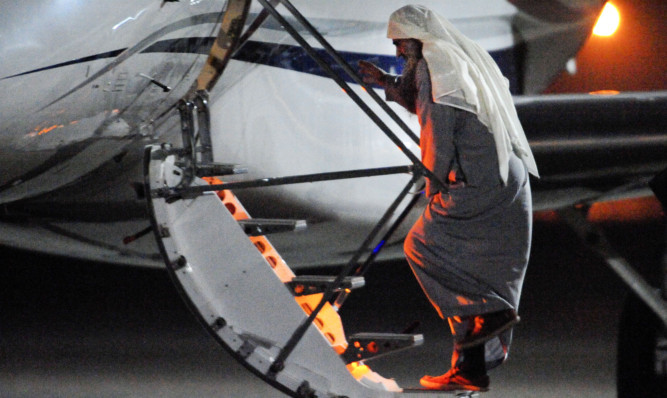 Radical cleric Abu Qatada will launch another bid for freedom at a court in Jordan today after he was finally deported from Britain.
Qatada's lawyer told reporters the terror suspect would apply for bail after he was charged with plotting al-Qaida inspired terror attacks and detained in a prison in Jordan's capital Amman.
The father-of-five found himself back in the Middle East after a near-decade long battle to boot him out of the UK finally came to a close in the early hours of Sunday morning.
Under cover of darkness, the 53-year-old, dressed in robes and headscarf, was escorted by Scotland Yard police officers on to a private flight from RAF Northolt, in west London.
His departure triggered a wave of relief throughout Westminster as the controversial preacher could have challenged his removal once again at any minute.
And Home Secretary Theresa May vowed to "make sense of our human rights laws" and "remove the many layers of appeals available to foreign nationals we want to deport".
But human rights campaigners attacked the Government for "trashing" human rights laws in a bid to woo disheartened voters.
After Qatada was out of the country, Mrs May said: "I am glad that this government's determination to see him on a plane has been vindicated and that we have at last achieved what previous governments, Parliament and the British public have long called for.
"This dangerous man has now been removed from our shores to face the courts in his own country."
Upon arriving in the blistering Jordanian heat, Qatada was taken by masked anti-terror police to a military court on the outskirts of Amman where he pleaded not guilty to conspiracy to carry out terror attacks in 1999 and 2000.
Charges faced by Qatada cover a foiled plot against the American school in Amman and an alleged attack on Israeli and American tourists during new year celebrations.
Following numerous courtroom battles, it was a treaty signed between the UK and Jordan that finally secured his departure, giving the radical preacher the assurances he needed to leave his taxpayer-funded home behind.
In Jordan, his lawyer Tayseer Thiab told reporters his client "told military prosecutors that he is not guilty of terrorism and rejected the charges against him".
A military prosecutor said he will be detained for 15 days pending further questioning at Muwaqar I, a prison in Amman's south-eastern industrial suburb of Sahab.
However Mr Thiab is understood to be preparing a bail application for as early as today.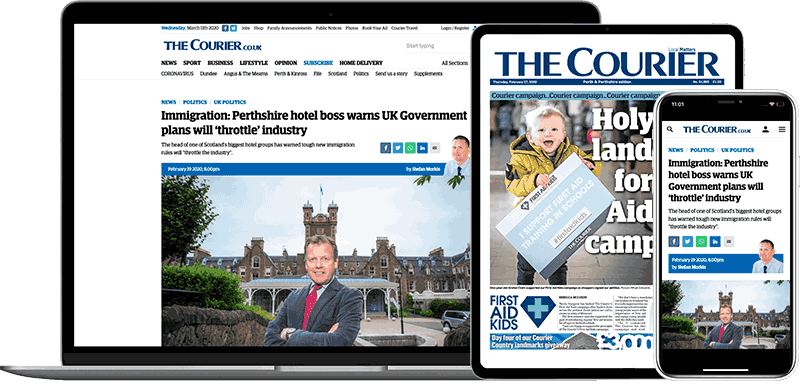 Help support quality local journalism … become a digital subscriber to The Courier
For as little as £5.99 a month you can access all of our content, including Premium articles.
Subscribe