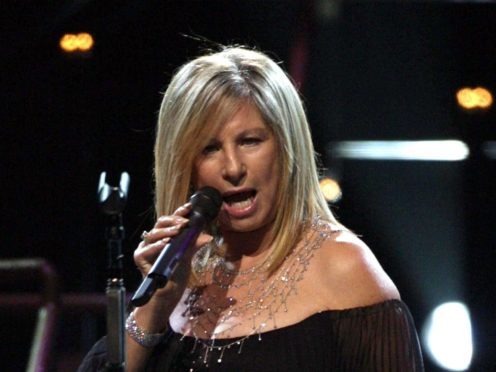 Barbra Streisand has penned a highly-politicised musical polemic criticising Donald Trump and attacked the president in a new video.
The 76-year-old singer has launched a lyrical attack on the President of the United States in a new single called Don't Lie To Me.
Major moments of the Trump term are included in a video for the single, including the appointment of Brett Kavanaugh as a Supreme Court Justice, and the impact of global warming.
Streisand sings "why can't you just tell me the truth" and warns that "all we built has come undone" in the track from her new album, Walls.
Images of the Republican leader are shown in the music video for the track, directed by Streisand, alongside political flashpoints during ongoing presidency.
The original song repeats the refrain "how can you sleep?" and claims in the chorus that "you can't see what we all see".
Streisand sings of lies as contentious images of the crowds at Mr Trump's inauguration are shown, along with #MeToo protesters, women marching against Mr Kavanaugh, and students campaigning against school shootings.
The video also features images of chimneys emitting smoke, crumbling ice sheets, and severe flooding.
Footage of Barack Obama wiping tears from his eyes is also included in the high-political music video.
Streisand has been consistently critical of Mr Trump and his administration, and frequently posts on Twitter in opposition to the Republican cause.
She posted on August 24: "The only thing that's consistent for Trump is his lying."
Don't Lie To Me has been released ahead of the upcoming album Walls, which is released on November 2.