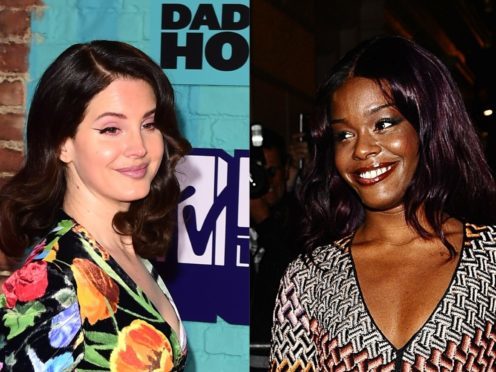 An online feud between American pop stars Lana Del Rey and Azealia Banks has spawned a rather sweary meme.
The pair clashed after Del Rey publicly criticised Kanye West for his vocal support of US President Donald Trump – a confrontation that riled Banks.
"Don't use Kanye for your own vapid attempts to seem politically aware … Kanye is not your enemy or THE enemy," the rapper wrote on Instagram. "I'm tired of white women in Hollywood and their fake a** innocent agendas."
Del Rey responded on Twitter, asking Banks to come to her address and "say it to my face" then later posted the following blunt tweet – be warned it contains very strong language.
The fiery feud has raged on and become increasingly personal, but it is Del Rey's potent mixture of F-bombs and a double negative that has been shared most and now even become a meme.
Here is how nine others interpreted the comment:
1. A bargaining chip at the bar
2. A food shield
3. A romantic tool
4. Consumer protection
5. An expression of rage
6. A mantra for 5 Seconds Of Summer fans
7. Translating South Korean pop music
8. Explaining eating habits
9. An ode to a year
So long as celebrities keep making statements, the internet will keep parodying them.