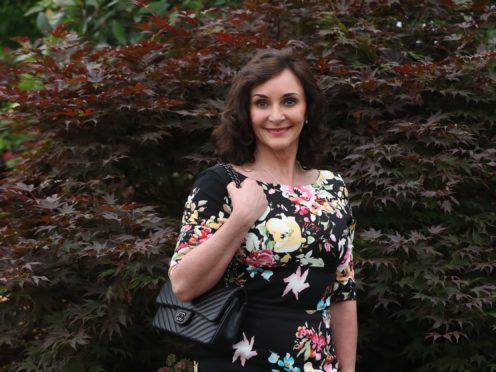 Strictly Come Dancing's head judge Shirley Ballas has insisted she will only judge Seann Walsh and Katya Jones on their dancing when they return to the show this weekend.
Ballas told ITV's This Morning that she is "not there to judge anybody's private life" as she refused to be drawn on speculation that the pair might have been dropped from Strictly after they were pictured kissing while both being in relationships.
Comedian Walsh and professional dancer Jones have been at the centre of a media storm following the publication in the Sun of pictures of them locking lips, for which they have both apologised.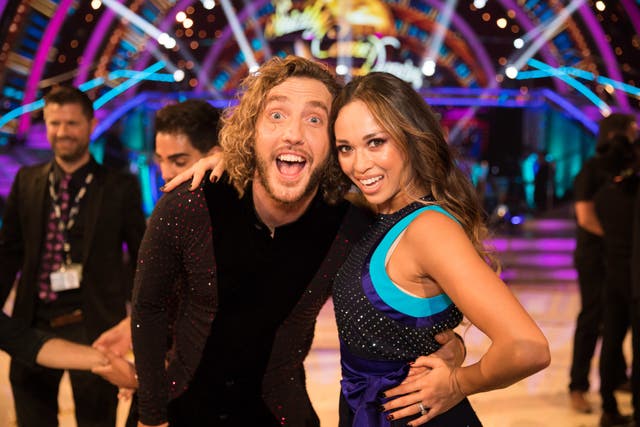 Stand-up comic Walsh was later publicly dumped by his long-term partner, Rebecca Humphries, who added in a withering statement that he had called her "psycho/nuts/mental" when she suspected something was going on.
Asked about her reaction to seeing the pictures, Ballas said: "I'm not a newspaper reader, so I'm probably always the last to know any information that's going on, but I just think people get on with their job.
"I'm there to judge a competition which is about dancing, I'm not there to judge anybody's private life. And I just get out there, everybody comes, they do their best, so that's what everybody will be looking forward to on Saturday."
Probed by This Morning host Phillip Schofield if there was ever talk of Walsh and Jones leaving the series, Ballas said: "Again, that's not my job.
"I'm there as an adjudicator to judge the dancing only, and I think they're going to dance on Saturday I believe, and we shall be judging the dancing.
"I'm sure the country is ready – we had a spectacular week last week, everybody enjoyed it and this week will be just as great, I'm sure."
Ballas was praised by Schofield for a "nice dodge" as she evaded the line of questioning at the start of the interview.
His co-presenter, Holly Willoughby, commented that Walsh and Jones's dance for this Saturday – a Charleston – will be "more family-friendly" than one of the other routines.
Ballas's interview came after former Strictly judge Arlene Phillips said she supported the decision to keep Walsh and Jones in the TV show.
Phillips told ITV show Lorraine: "I absolutely think they should be allowed to dance. They are consenting adults.
"I'm not condoning what they did at all but it's a dance competition…
"Katya is such a brilliant choreographer and teacher. Whatever she does is going to be 'wow'."
She added, of Jones and her husband, fellow Strictly professional Neil Jones: "We all love Neil and Katya. There is a togetherness."
Phillips said the judges should not "allude to" what happened, but simply "judge" the pair "on the dance", adding: "They have to be professional."