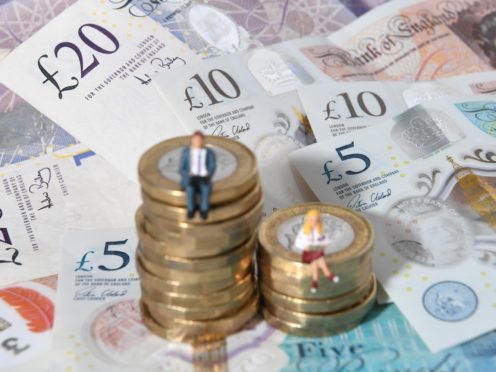 The BBC gender pay gap is closing, with the broadcaster reporting "strong progress" in reducing differences in male and female earnings.
A discrepancy in hourly pay of almost 9.3% was reported between men and women in 2016/17, with male employees earning almost 10% more per hour of work.
This gap has been reduced over the course of a year, with a new report by the BBC finding an average gap of 7.6% in hourly pay.
In a 2016/17 annual financial report it was revealed that the top seven earners at the BBC were men, and the disparity was reported across the service in average hourly pay.
A report on the 2017/18 financial year records that the median pay gap has been reduced, with the wording of the report stating: "As at 2017/18, this figure stands at 7.6% – down by nearly a fifth from the previous year.
"This represents strong progress in the BBC's aim to close the organisational gender pay gap by the end of 2020."
The gap is calculated from median pay, meaning the mid-point in the male and female salary ranges are selected and compared.
Overheads at the BBC now stand at 5.7% of the total spend of £3.4 billion, according to the latest report.
Senior management roles have been slashed by half, and more than 1,000 jobs have been reduced.