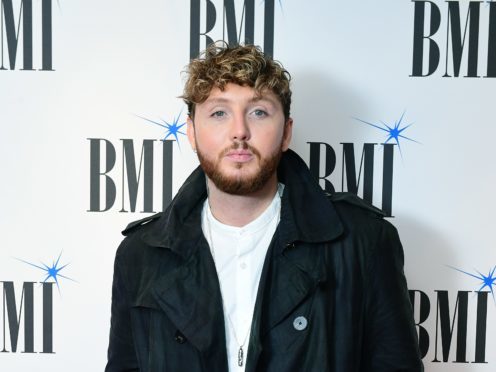 James Arthur, Lady Gaga and Stephen Fry were among a host of public figures sharing their experiences on World Mental Health Day.
Former X Factor star Arthur, 30, who has previously spoken about his experience of depression and anxiety, urged people to talk about their problems.
The singer told Mind magazine: "I think talking openly about mental health is invaluable. It's the best way to get the weight off your shoulders.
"If you express yourself, you're going to feel better. I will always be open about it as well because I know that it helps other people.
"I know I've got fans who rely on me speaking openly about my mental health."
He added: "Given the nature of my music, which is quite self-deprecating and depressive at times, I open myself up to a fan base that are in touch with their mental health and their emotions. I embrace that.
"I think the great thing now in 2018 is that mental health is so talked about. That taboo feels like it's gone and society is more open. I don't feel alone at all."
He was one of several stars highlighting World Mental Health Day, an annual global event which aims to raise awareness on mental health education, and fights the social stigma around it.
Fry, who was diagnosed with bipolar disorder at 37, added his voice, tweeting: "This World Mental Health Day let's shine a light on mental health across the world."
Fearne Cotton posted an extract from a notebook, which urged people to "not feel ashamed or alone" when living with mental health issues.
The page included the passage: "I promise to be kind to my mind, to honour what it wants and respect what it doesn't.
"To override the negatives to reveal the positives beneath. To remember on these dark days that the sun will rise again. To know that the self-loathing is just an illusion."
Dr Ranj Singh, the This Morning host and Strictly Come Dancing star, advocated for kindness via his Twitter account.
He wrote: "On World Mental Health Day, I would only ask one thing… PLEASE look out for others. Ask how they are. Give them a smile.
"And if anyone needs help, give them a helping hand or guide to somewhere that can.
"Mental health issues don't necessarily happen because of a lack of resilience, and mental strength doesn't always prevent them.
"Yes, let's teach them, but let's make sure we tackle ALL the other issues that contribute!"
Former Love Island contestant Dr Alex George revealed he had been invited to 10 Downing Street by mental health charity Mind to talk about access to mental health services.
He posted on Twitter: "Today I spoke with Theresa May about the importance of removing the stigma around mental health, improving services and increasing education around the topic. It was an honour to do this with @samaritans who do such amazing work day in, day out for the cause."
Coronation Street's Daniel Brocklebank told his followers: "We're all a little bit broken. And that's OK. That's how the light gets in. It's OK to talk."
Lady Gaga called for "bold action" against mental illness.
The singer and A Star is Born actress, 32, described the number of suicides worldwide as a "mental health emergency".
Gaga wrote in the Guardian: "The time has come for us all, collectively, to tackle the causes and symptoms of mental illness."
Canadian Prime Minister Justin Trudeau was among politicians, including Theresa May and Jeremy Corbyn, who commemorated World Mental Health Day.
He tweeted: "By talking openly and honestly about our mental health challenges, we can break down stigma, help others feel supported, and build a healthier, more compassionate society for everyone."