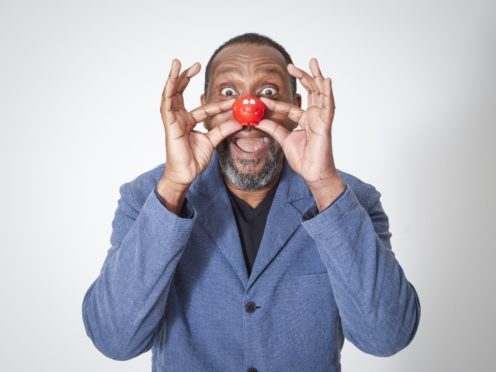 Sir Lenny Henry has no plans to ever quit Comic Relief.
The comedian described himself as "Red until I die" and said the work would continue as long as there was poverty in the world.
Sir Lenny, who co-founded the charity in 1985 with screenwriter Richard Curtis in response to the famine in Ethiopia, said Comic Relief would be his legacy.
"Comic Relief is the legacy. I'm Red until I die. When Richard asked me to be part of it I was very, very happy," he said.
"What's great about it is that people keep giving up their time and everyone in the industry gives their time for nothing and I love that.
"The creativity that goes into helping people have a better life is extraordinary. We have some marvellous people and it's wonderful to be considered fit enough to be part of it.
"It's an honour and it will continue to be an honour."
Comic Relief has since raised over £1 billion for charity with the biennial Red Nose Day and Sport Relief becoming fixtures on UK television screens.
Sir Lenny resigned as a trustee in 2017 and was appointed honorary life president, which meant, in his words, he no longer had to attend "boring" board meetings.
He was at the Cheltenham Literature Festival to discuss his early life growing up in Dudley, winning New Faces and his 45-year comedy career.
He said he hoped he would be remembered for his work in the fight against poverty and insisted there was still a long way to go.
"We need to keep going and there brilliant things coming out of Africa, there are gains in technology, gains in medicine, people are finding a way of standing on their own two feet and make a way for themselves," Sir Lenny said.
"There are still some areas that are terrible where people are living on the edge of existence and while people enduring terrible poverty and terrible hardship Comic Relief has a responsibility to keep making an effort, not just raise money but to look into the causes of this and try to alleviate some of it.
"We are just one group working with lots of people to do what we can a step at a time. I'm not on the board anymore and there are some younger people now doing the harder stuff.
"I'm still there because I want to be there and I want to help. It would be terrible if we stopped. I don't want to stop because what does that look like?
"I want to remain involved even if I am not in the programmes and behind the scenes and hopefully because of my experience I can still contribute."
Sir Lenny said his comedy developed at school in Dudley as a way of "survival" against the daily racism and he soon became adept at mimicking other students and teachers.
He also rallied against the 11-plus exam, which he failed.
"Why are we designing someone's whole educational future at 11? I didn't get it then and I still don't get it," he said.
"Failing the 11-plus made me what I am but it sort of scars you to be tested at that age and found wanting and I had real problems with it.
"It made me lose confidence in my education at a very early age… with myself, I really struggled."
Sir Lenny's big break came winning New Faces and then was signed up by his manager for the touring stage version of the Black and White Minstrel Show.
By the mid-1980s he had his own TV show on a male dominated, white BBC.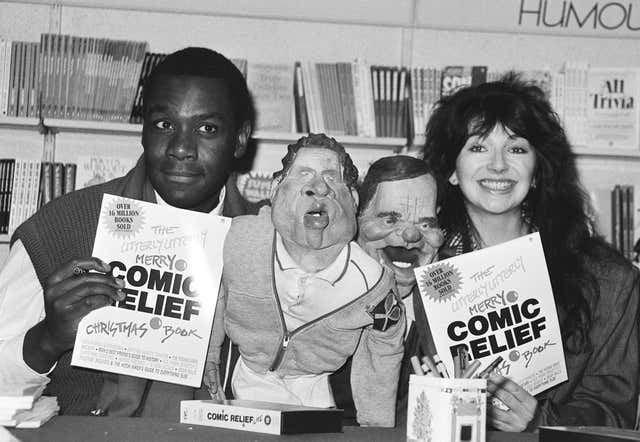 Asked if there were any black people at the BBC, Sir Lenny replied: "There wasn't any. It was the security guys, the women in the canteen and me.
"You never saw a black producer, script editor, writer, editor, make up person, lighting person.
"You never saw anyone black or brown and you saw very few women. It was very male-centric – pale, male and stale. It was like this for 35 years.
"You would think it would make sense to have more women and black people around because you want diversity of thought otherwise you are hearing just one opinion all the time.
"I was in a place where the patriarchal dominant culture of opinion was the status quo for 25 years non-stop.
"There is a real change so far as on-screen is concerned."