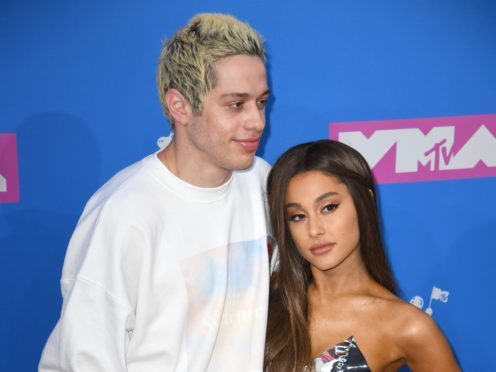 Ariana Grande and Pete Davidson have ended their engagement after five months.
The pair announced the surprise engagement in May this year after several weeks together.
But website TMZ has reported that the pop star and the Saturday Night Live comedian have now broken it off.
Grande, 25, titled a song on her most recent album Pete Davidson in tribute to her 24-year-old fiance, and the pair often posted affectionate messages on their social media accounts.
The singer's engagement ring was reported to be worth more than £70,000.
However, the romance is now said to be over.
TMZ reported that the pair agreed it was not the right time for them to progress with their relationship.
Grande's previous partner, Mac Miller, died in early September, leading the pop star to cancel numerous planned events.
She tweeted on September 29, saying: "can i pls have one okay day. just one. pls."