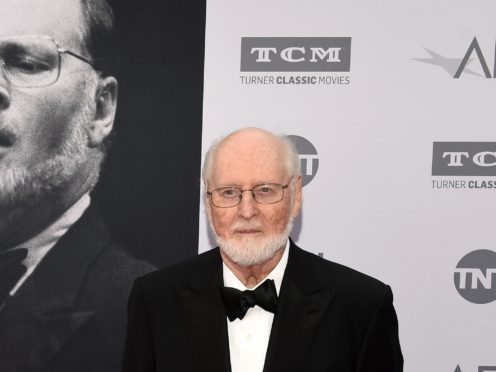 John Williams has pulled out of a performance at the Royal Albert Hall and is in hospital after falling ill.
The Oscar-winning composer, 86, was due to conduct the London Symphony Orchestra on Friday night at an event billed as a celebration of his music.
Williams is known for some of the most recognisable film scores in history, including Jaws, ET: The Extra-Terrestrial and Jurassic Park, as well as the Star Wars and Indiana Jones series, and the first three Harry Potter films.
Dirk Brosse, music director of the Chamber Orchestra of Philadelphia and of Ghent Film Festival, will now take his place.
In a statement, his management said: "John is so sorry that an illness prevents him from conducting Friday's concert, and he's grateful to his friend Maestro Dirk Brosse for taking the podium in his place.
"He so wished he could be with everyone, and the knowledge that 5,000 of his friends will be joining together to celebrate his music is a great comfort for him as he recovered. He wishes everyone a very joyous evening of music."
The nature of his illness remains unknown at this time.
Williams has won five Oscars, seven Baftas and 24 Grammys among many other accolades.