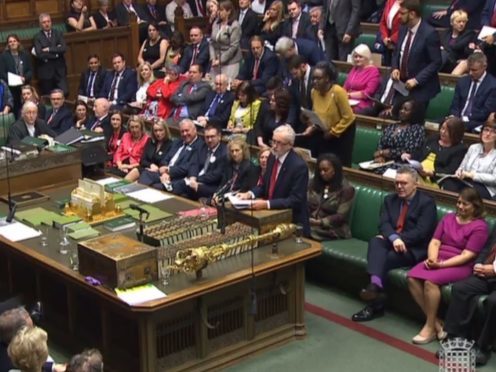 There are fears for the future of BBC Parliament and its ageing audience as the broadcaster braces to make further savings.
A report by the Digital, Culture, Media and Sport Committee into the BBC has raised concerns over the future of its parliamentary coverage.
It has been proposed that the BBC and Parliament work in collaboration for future programming.
The report, published today, has said that failure to guarantee the long-term future of the BBC Parliament service appeared "troubling".
Around £500 million in savings has to be made by the BBC by 2021/22, and the Parliament service – watched by just 0.5% of the population each week – was originally earmarked to stop bespoke programming as a cost-cutting measure.
While the highlights shows The Day and Week in Parliament will now continue, potential plans to make the service online-only had sparked concerns of how that would impact on its generally older audience.
The DCMS report said: "The BBC's unwillingness to commit to safeguarding the broadcast channel beyond the coming year is troubling.
"More than 60% of BBC Parliament's viewers are over 55, and we are deeply concerned that any move towards an online channel would cause a significant number of people to be disconnected from access to Parliament."
The report proposes a working group be set up in Parliament, with help from both the House of Commons and House of Lords, to produce a new vision for the service.