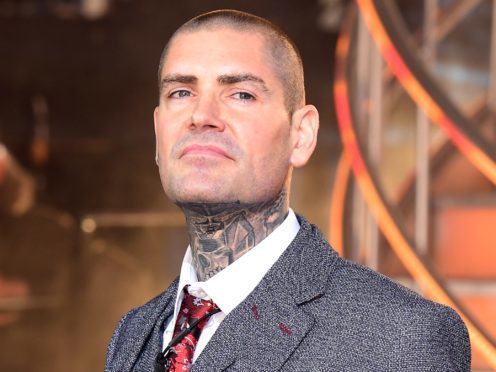 Boyzone star Shane Lynch has said a gruelling touring schedule devised by the group's former manager Louis Walsh had played a major part in the band's early success.
The Irish vocalist said the group had collectively dubbed former X Factor judge Walsh's schedule the "dartboard tour" because of the way he had appeared to choose venues without "any sense of regulation".
Lynch, 42, was speaking on ITV's The Jonathan Ross Show alongside fellow Boyzone members Ronan Keating, Keith Duffy and Mikey Graham.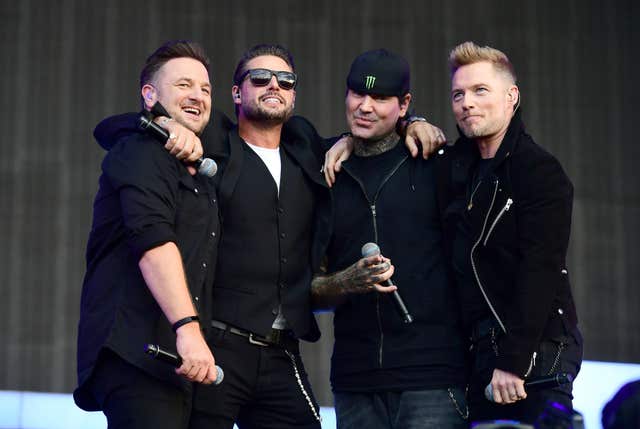 The former Celebrity Big Brother contestant said the demanding schedule had been responsible for "breaking" the band, adding that they had visited the "top of Ireland to the bottom of Ireland".
He said: "When we met Louis for the first time, he promised us the sun, moon and stars and he set out to do that for sure.
"Realistically, in terms of deliverance we were a global band but he had an amazing way.
"We called it the 'dartboard tour' where, when we set out in the early days of laying the foundations of Boyzone and going out and seeing the people, old school travel – there were no logistics to the tour.
"It was literally (like throwing at a) dartboard and wherever it landed we seemed to go from the top of Ireland to the bottom of Ireland, across Ireland.
"There was no pattern that would make any sense or regulation and I think that was part of what broke us in the beginning because we were just all over the place from the beginning."
Keating, 41, added that the band's early years had been "a bit of a blur" but an exciting time.
He said: "The Nineties were magic, it was a brilliant time for us. The hit singles and the experiences that we had, it was crazy.
"The rooms we played in, arenas, stadiums, and singing with people like Pavarotti, it was mad, you never would have imagined it at 16 years of age."
The group rose to fame in the Irish boyband in the 1990s, selling millions of albums and releasing hit singles including Words, A Different Beat and No Matter What.
The group continued as a four-piece following the death of Stephen Gately in 2009, and will release a farewell album called Thank You & Goodnight in November.
The album will feature a song in tribute to their late bandmate, a reworking of a demo Gately recorded in 2002 and which includes his vocals.
Asked about the track, Keating replied: "It's a great way to end (the album). When the four of us are together we feel like he is in the room, so it's a celebration of his life as well."
The Jonathan Ross Show airs on Saturday at 10.35pm on ITV.