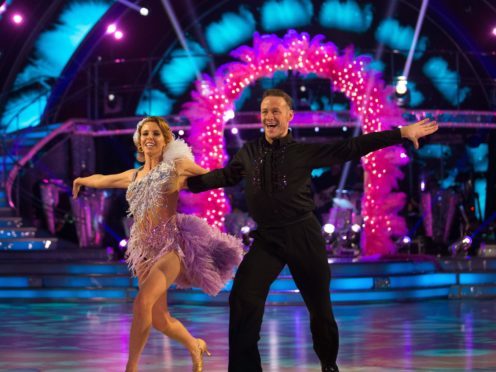 Strictly Come Dancing's Stacey Dooley says the show has been an "amazing" remedy to her "harrowing" job as a documentary maker for the BBC.
Since 2008, the 31-year-old presenter has investigated issues such as gay conversion therapy camps in America and the effect of the fashion industry on the environment in programmes like BBC Three's Stacey Dooley Investigates.
She told the Press Association her experience of appearing on Strictly had been "so far removed" from her day job, which she described as "intense" and "serious".
She said: "One of the reasons I said yes to doing Strictly is because it is so far removed from what I do for a living ordinarily.
"I love my job but it's intense and it's serious and it's straight.
"It can be really harrowing and Strictly is so celebratory and so flamboyant and so camp and so amazing but still so classy."
Dooley also called actress Jodie Whittaker "amazing" as she prepares to dance the tango to the Doctor Who theme on Saturday night.
She will emerge from a glittering Tardis and perform a tango alongside professional partner Kevin Clifton, who will be in costume as a Cyberman, a fictional race of deadly robots from the series.
Whittaker debuted as the first female Doctor in the episode The Woman Who Fell To Earth earlier this month.
She said: "I feel I didn't know enough about Doctor Who before this dance but she's amazing, right? This is the first time the role has been played by a woman.
"We are playing with the routine slightly. Strictly is a dance show, ultimately. It's the nation's most loved entertainment show.
"I like, of course, the idea behind our dance but you can't take yourself too seriously, either.
"I respect Jodie. I respect that she is the first female playing Doctor Who. It's very admirable. Good for her. You keep going."
Last week, Dooley's samba to The Champs' Tequila earned her 33 points out of a possible 40, ranking her joint third alongside Steps star Faye Tozer.
Strictly Come Dancing continues on BBC One on Saturday night at 6.50pm.