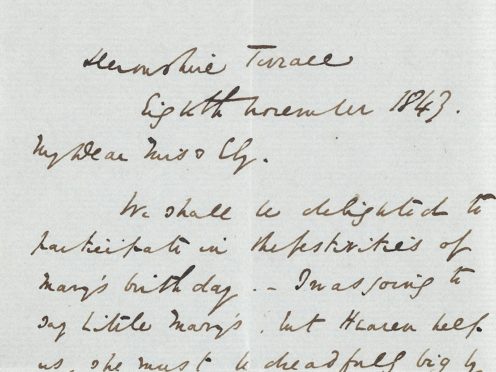 A letter penned by Charles Dickens in which he adopts the voice of one of his literary creations is going under the hammer.
The letter, dating from 1843, is expected to fetch up to 6,000 dollars (£4,600) at a sale in New York.
It was penned when the novelist, then 31, had already published five of his major novels, including Oliver Twist, Nicholas Nickleby and The Pickwick Papers.
Dickens was writing his much-loved and enduring novel A Christmas Carol when he wrote the letter to his close friend, Marion Ely.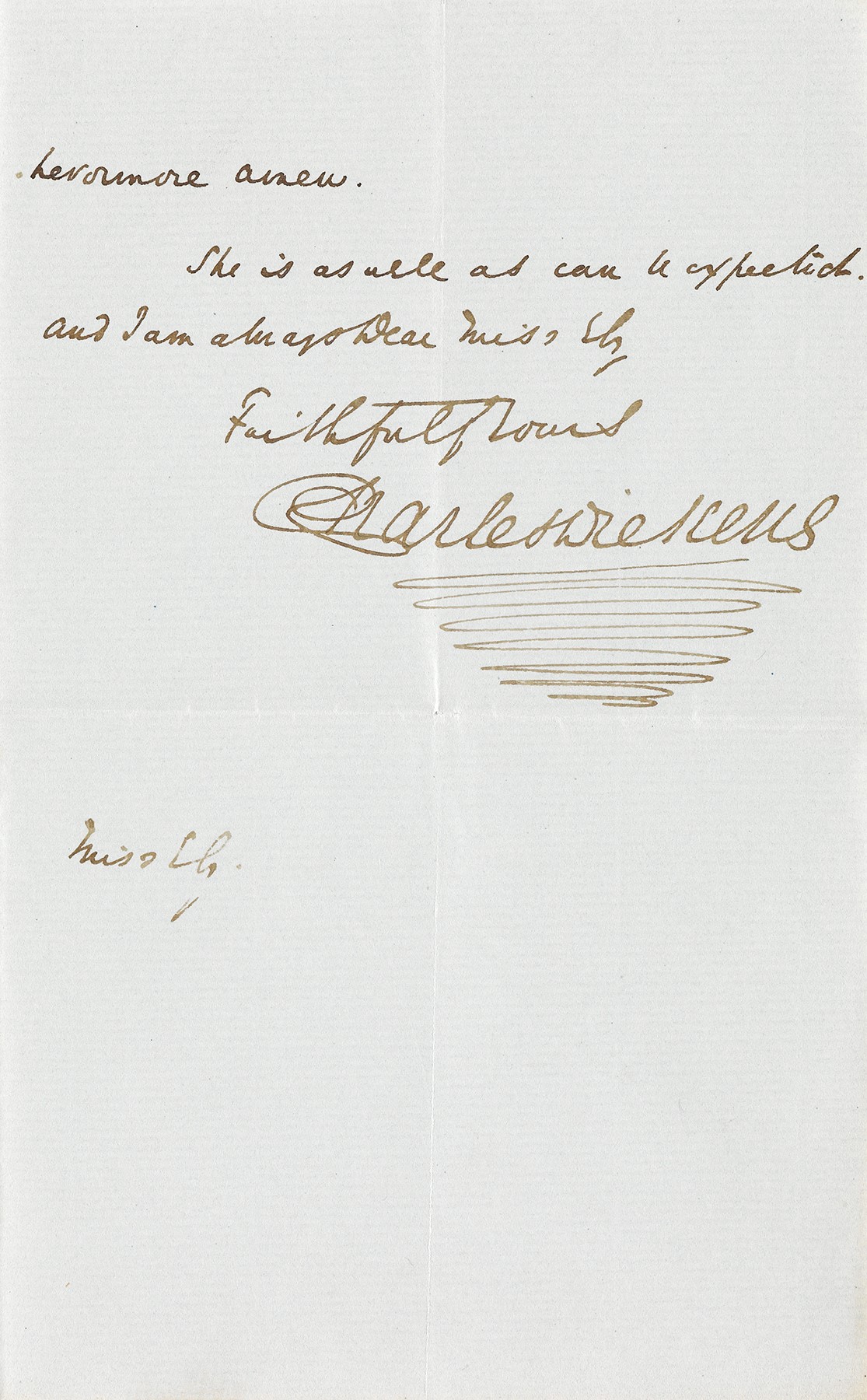 In the letter, he says he will be "delighted" to accept a birthday party invitation before adopting the voice of Mrs Gamp, a dissolute nurse in Martin Chuzzlewit, which would be published a year later in 1844.
He takes on the voice of Mrs Gamp, talking about her imaginary friend Mrs Harris, as he praises Miss Ely's handwriting.
"Mrs Harris says only last evenin, as she never see a hand which giv her sech pleasure are yourn, not only on account of its bein sech a beautiful hand in itself, but because of its bein so familiar in the hold times as is gone and past fora hevermore amen," he writes.
A spokesman for Swann Auction Galleries said: "Dickens often adopted the voice of his characters in an affectionate manner in his correspondence.
"Miss Ely was a close friend and we can only assume he would have talked to her about his character previously."
Sarah Gamp, also a midwife, was known for her love of a drink and became a stereotype for untrained nurses in the early Victorian era.
The letter will go up for auction at Swann Auction Galleries' Autographs sale on November 8 in New York.