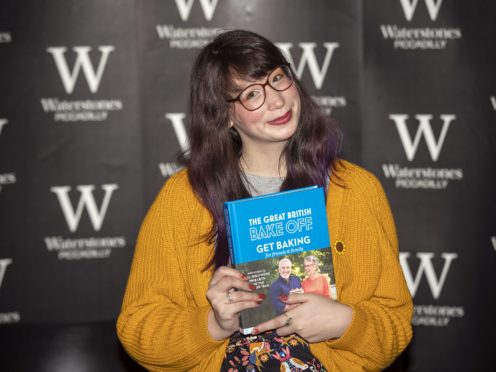 Great British Bake Off runner-up Kim-Joy Hewlett has said she hopes to combine baking with her career as a mental health specialist.
Kim-Joy, who lost to Rahul Mandal in last week's tense finale of the Channel 4 TV programme, also said the competition helped boost her confidence as a baker, although she did struggle with some of the challenges.
She told ITV's Lorraine: "I really want to keep going with the baking, and I'd love to combine that with helping people with mental health, because baking in itself is so therapeutic. And eating."
She joked: "At home baking is therapeutic, but in the tent it's just not."
As well as progressing with her career in both mental health and baking, Kim-Joy said she would "love to do a book", particularly one that focuses on the baking decorations she became known for while in the show.
Kim-Joy said there was a "long process" to audition for Bake Off, but that she is "so glad" she did it.
She said: "I learnt so much about baking and I learnt so much about myself. I felt like 'Oh wow, I can actually do this.'
"Because going into it, you just think 'Can I do this? Can I do the challenges in the time limit?'
"The hardest thing about Bake Off, I think, is receiving the critiques from the judges, but also the technical challenges.
"I struggled quite a few weeks with the technicals – going into it, there's something about having something you've practised."
Kim-Joy impressed judges Prue Leith and Paul Hollywood in the final of the baking programme with her landscape of the Lost City Of Atlantis made of ginger cake and biscuit with a salted caramel-filled well and fondant seahorses.
She also won the final technical challenge of the series, but she and fellow finalist Ruby Bhogal missed out on the crown.