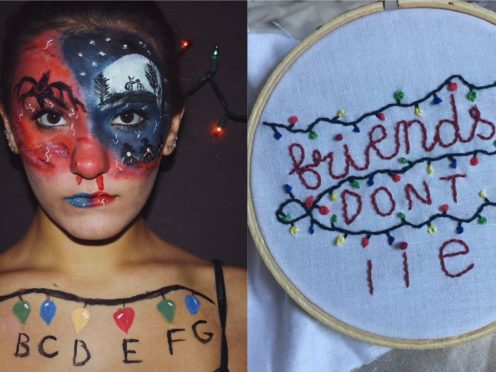 Stranger Things fans may know November 6 is an important day in the lore of the show – it's the day Will Byers went missing.
This is where the thrust of season one's story arc kicked off, when the young Will disappeared into the Upside Down and his family and friends were left to search for him.
So Tuesday was designated as Stranger Things Day, and the show's dedicated fans found their own ways to celebrate.
One expressed her fandom through an intricate make-up design.
Carly Rose, a self-taught make-up artist, said: "I've always admired the beautiful special effects work and the scenery on the show so I was inspired to do this look for Stranger Things Day!"
Others said it with embroidery.
Twitter user OliviaLanae94 said: "Stranger Things just makes me feel the way I used to when I was a kid riding around town on my bike. It fills me with nostalgia while also giving me something brand new.
"That's why I do embroidery. It's an old and nostalgic practice and putting something so new into an old art just felt right."
There were some very strange memes.
It was Eggo waffles all round.
Even the cast – many of whom were on set for the filming of season three – got involved.
And, because the occasion fell on the same day as the US midterm elections, the two events became very much intertwined.
Happy Stranger Thins Day everyone!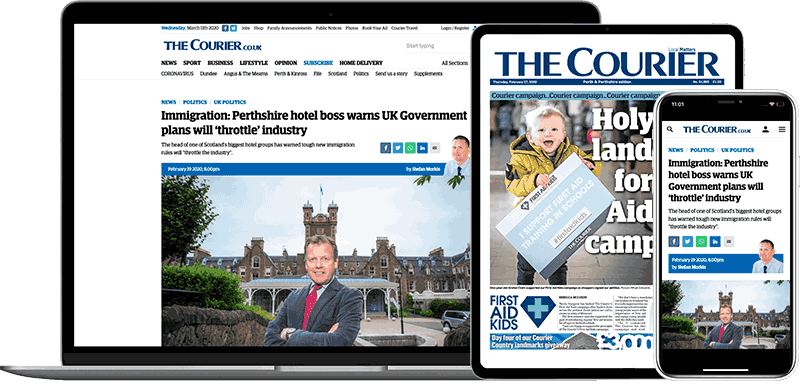 Help support quality local journalism … become a digital subscriber to The Courier
For as little as £5.99 a month you can access all of our content, including Premium articles.
Subscribe