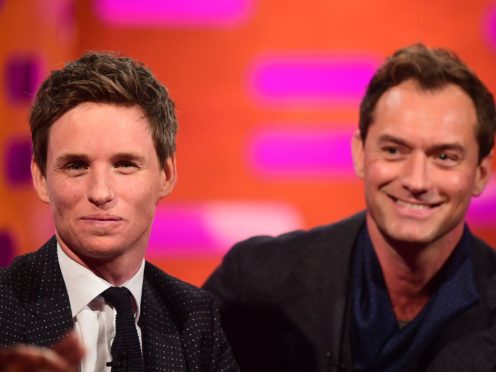 Eddie Redmayne, Johnny Depp and Jude Law are among the stars scheduled to walk the red carpet at the UK premiere of Fantastic Beasts: The Crimes Of Grindelwald.
The highly anticipated sequel to 2016's Fantastic Beasts And Where To Find Them, a spin-off from JK Rowling's Harry Potter series, sees Eddie Redmayne return as Newt Scamander.
Depp plays evil wizard Gellert Grindelwald and Law portrays a younger version of Harry Potter's Albus Dumbledore.
The trio will be joined by other stars from the film including Katherine Waterston, Dan Fogler, Ezra Miller, Zoe Kravitz and Callum Turner for the premiere at Cineworld Leicester Square and Vue West End in London.
The film, directed by David Yates, sees the peace between the wizarding and the non-wizarding worlds in jeopardy as Grindelwald plans to raise pure-blood wizards up to rule over all non-magical beings.
Dumbledore and Scamander must thwart his plans as the wizarding world becomes increasingly divided.
Fantastic Beasts: The Crimes Of Grindelwald is in cinemas from November 16.