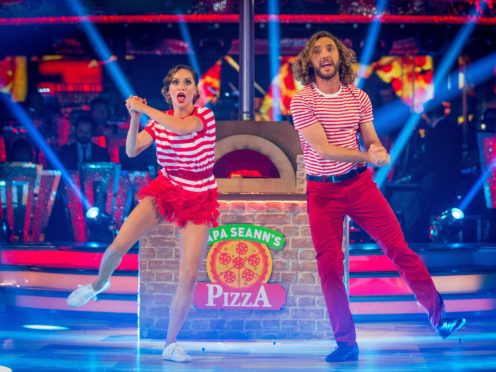 Rebecca Humphries has thanked supporters for the "electric storm of kindness" she received after the Strictly Come Dancing kiss scandal.
The actress was catapulted into the spotlight after then boyfriend Seann Walsh was snapped kissing his professional dance partner Katya Jones on the street.
After the pair were photographed, Humphries issued a statement accusing comedian Walsh of calling her "psycho/nuts/mental" when she suspected something was going on and said the kiss took place on her birthday.
In an online article for Vogue, Humphries has now said that she received "the most dynamic electric storm of kindness you could ever hope to experience" from people in the aftermath of the kiss.
The actress thanked "the thousands of people who recognised (that) the Wonder Woman behind" her statement "was at the same time standing in the ruins of a shattered reality – and their rush to offer humour, perspective and life-force to help rebuild it".
She said: "Thank you everyone for your kindness. It has gifted me the tools to sweep up the shattered bits and rebuild myself – but better."
Walsh and Jones, who is in a relationship with Strictly dancer Neil Jones, apologised on spin-off It Takes Two.
They have since been voted off the BBC One show.