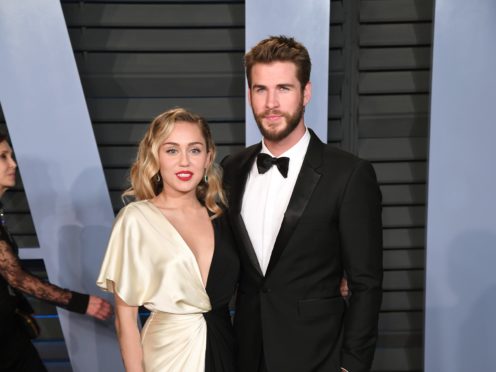 Liam Hemsworth shared a picture revealing the charred remains of the Malibu home he shared with Miley Cyrus after it was almost entirely destroyed by the California wildfires.
The Australian actor and his American popstar fiancee joined Kim Basinger, Gerard Butler, Robin Thicke and Neil Young among the celebrities whose houses were damaged after fire scorched 150-square-miles of Southern California.
Kim Kardashian West, Caitlyn Jenner and Lady Gaga were among those forced to flee their homes.
Hemsworth, 28, posted an image to Instagram of the blackened shell of the property, while also showing four letters spelling out 'love' which managed to survive the blaze.
He captioned the post: "It's been a heartbreaking few days. This is what's left of my house. Love. Many people in Malibu and surrounding areas in California have lost their homes also and my heart goes out to everyone who was affected by these fires.
"I spent the day in Malibu yesterday and it was amazing to see the community pulling together to help each other out in any way they can. Malibu is a strong community and this event is only going to make it stronger.
"Thankful for the all the great local guys that helped keep smaller fires out around my property. I love u guys. I love you Malibu. Thank you to all the hero firefighters around California. It's going to be a journey to rebuild. Stay strong all."
Hemsworth also shared details of charities working in the wake of the disaster. Cyrus, 25, revealed their home had burned to the ground on Sunday.
On Tuesday, the couple released a statement to the Associated Press to announce they are donating 500,000 US dollars (£384,000) to The Malibu Foundation, through Cyrus' The Happy Hippie Foundation.
The statement said: "Miley and Liam lost their home but are very grateful to be safe along with their animals. Their community and state are very special to them and they want to give back to the place that has created so many beautiful memories for themselves and others.
"These funds will be used for those in financial need, emergency relief assistance, community rebuilding, wildfire prevention and climate change resilience."
Authorities in Southern California are assessing the damage from the Woolsey Fire, which may take several days.
Los Angeles County Fire Chief Daryl Osby warned the destruction caused by the blaze may be significantly higher than the 435 structures already counted as destroyed.
The area is braced for potentially further disasters, with some forecasters predicting rain next week which could trigger mudslides.
Meanwhile, in the north of the state, emergency services are still working to contain a fire that has already claimed the lives of at least 42 people, making it the deadliest in California's history.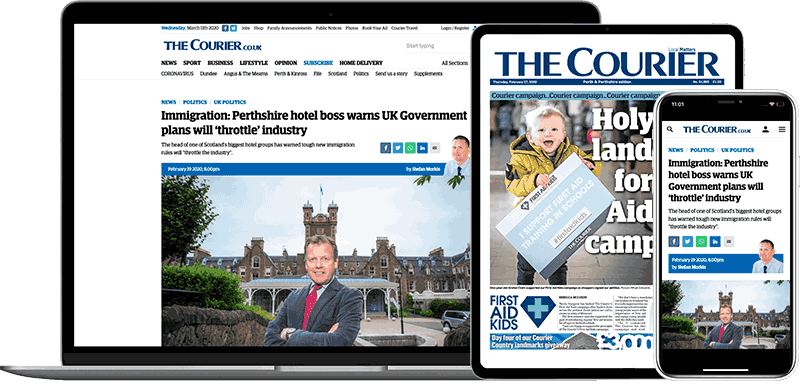 Help support quality local journalism … become a digital subscriber to The Courier
For as little as £5.99 a month you can access all of our content, including Premium articles.
Subscribe