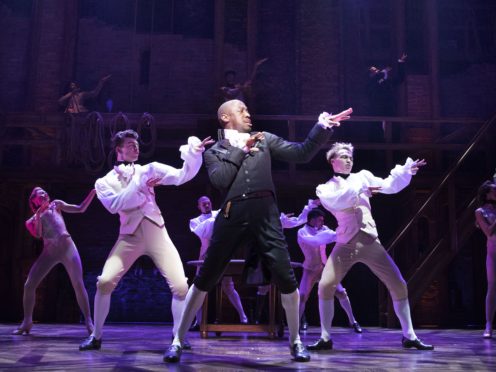 There continues to be a diversity issue "across the board" in the arts and beyond, one of the Olivier award-winning stars of Hamilton has said.
Giles Terera, who plays Aaron Burr in the West End production of the hip hop musical about US founding father Alexander Hamilton, said he is hopeful that an arts alliance formed to raise the profile and funding of musical theatre in the UK, while making the West End more diverse, will have a positive impact.
Speaking at the launch of the Alliance of Musical Theatre Conservatoires (AMTC), which will see five of the UK's leading musical conservatoires unite to create to represent musical theatre as a specialised art form, he told the Press Association: "I think there is (a diversity issue) across the board.
"I am not going to drama school at the moment but I'm aware that in our society across the board, the divisions between people who are able to have access to all of it and people who aren't is growing.
"The gap is widening so I think anything that can be done, not just in the arts, not just in theatre schools or drama schools, but across the board (is positive).
"You have to make sure that people aren't left behind or aren't priced out of our society, which is unfortunately the case."
Terera attended London's Mountview Academy of Theatre Arts, which is one of the institutions in the alliance calling for better funding and improved recognition for musical theatre, alongside ArtsEd, Bird College, GSA, Mountview, and Urdang Academy.
He graduated from the academy in 1998 and said: "It was 20 years ago so it was a very different place then but it was brilliant, it was absolutely fantastic.
"I was one of those students who was very green and hadn't done anything, it was either that or people who had grown up going to Stratford-upon-Avon and been in theatre and been taken, and I was the complete opposite.
"So for me it was all about drinking it all in and taking it all in and I had fantastic teachers and it was a brilliant opportunity for me, a young working class kid who came from Hertfordshire down to London and didn't know anything about theatre."
Discussing the barriers to entry that still remain for young people, he said: "You have to know about it and know there are routes in and it's part of the wider thing of once you do train and once you do graduate, feeling that theatre is for you, whether you're a performer or whether you are a theatre-goer.
"You have to feel that it's something that you are entitled to or you have a right to or you're a part of.
"I knew nothing about drama school, but there were options there and people to tell me.
"The expense of it puts people off, so there is a lot of work that we can do to try and make young people aware it's something they can do."
AMTC institutions will seek to provide networking and training, and push for increased diversity on stage and behind the scenes.
Terera will end his celebrated stint as Burr in the show next month, with Sifiso Mazibuko, who is already part of the London cast, taking over from December 3.
He said: "I'm just trying to be present with it and enjoy it and serve it and honour it and all of that.
"The only thing I think about is, I will come back to the part again, and I'm looking forward to revisiting it."
He added the part had "totally" changed his life, continuing: "Working with a piece of material which is that rich and the character I've had that much of a connection with, the opportunity to tell the story to people for whom the story means so much."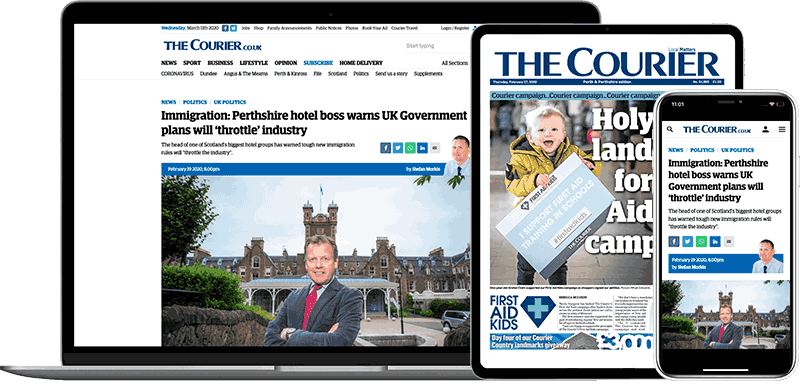 Help support quality local journalism … become a digital subscriber to The Courier
For as little as £5.99 a month you can access all of our content, including Premium articles.
Subscribe