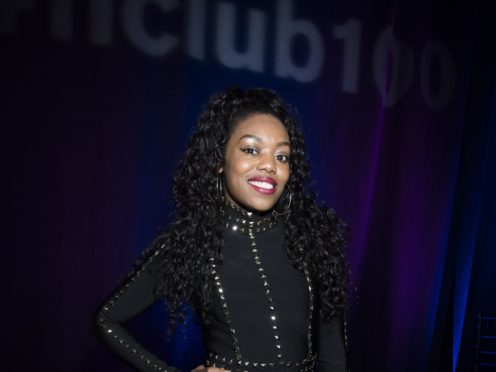 Grime artist Lady Leshurr has said she had to work "ten times harder" to make it as a woman in the world of rap.
The Solihull-born artist known for gritty, witty freestyles has said she has suffered sexism in the music industry where she is determined to be an authentic voice – a pansexual rapper who does not swear.
Leshurr has said she is now becoming a role model and is wary of the hype and image projection of social media, which she has branded bad for mental health.
The 28-year-old performer addressed a crowd at the Cambridge Union, where she explained her openness about a 2016 attempt to "end it all" was aimed at helping others through mental health struggles.
Leshurr has said she is now motivated to become a positive and responsible voice in rap, and has fought for this voice to be heard in a male-dominated industry.
She said: "There are more females in the industry but it's still hard. Men just don't like being told what to do.
"I have heard it all, I have seen it all. I have experienced all of those sexism things as well.
"But there is nothing you can do about it, you just have to work ten times harder to make it."
Leshurr said she moved to London to take a risk on her music career and was unable to return home due to the disapproval of her father. She said she could not return without "something to show", but describes the ascent through the capital's grime scene as a "pleasurable struggle".
Having made her name, the rapper is now determined to be a role model and please her mother, who taught her to consider herself "a queen".
She said: "You get to the point where you have to say you're a role model. You have kids listening to your music. You have to see the bigger picture.
"I don't swear anymore. I wouldn't talk to my mum like that. When you don't swear you have to be more intelligent. A lot of the swear words are just filler."
As part of Leshurr's efforts to be an authentic artist and role model, the rapper has been open about her sexuality, saying: "I thought it would be hard to express that. Back in the day it was hard to come out. But I thought I would go for it."
The responsible rapper has warned younger fans of the dangers of social media, where she claims artists usually project images of success. Leshurr used Instagram to post a picture of herself following an attempt to "end it all" in 2016.
She said: "Social media is so powerful. It's a good thing, but can also be bad. It's really not good for your mental health at all. It's hard to see people having perfect lives.
"When I posted that image, it was to say 'it's ok, it happens'. I had anxiety and depression. I wanted to say 'I'm here and I'm going through it too'."
Leshurr added that she has ambitions to have fun in the industry and earn enough to buy houses for her family.