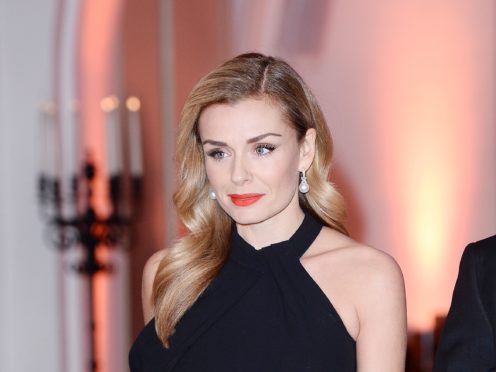 Katherine Jenkins has told how a counsellor helped her following the death of her father as she launched Children's Grief Awareness Week.
The classical singer, 38, wants to raise awareness for bereaved children.
She recorded new song Jealous Of The Angels with a choir of bereaved school pupils, aged between five and 11.
An online video for the track, from her forthcoming album, and also featuring the Grief Encounter Children's Choir, is being released on Thursday.
Welsh star Jenkins, whose father died after being diagnosed with lung cancer, said: "When I was 15 and getting over the death of my father, I saw an amazing grief counsellor who helped me process what had happened and helped me understand my feelings.
"I really don't think I would be this person today without that help."
The mother-of-two said that Grief Encounter, a charity she is patron of, "works with children who've lost a parent or a sibling and helps them come out of it the other side".
"Singing with the Grief Encounter Choir was an afternoon of my life that I'll never forget. Thank you to the boys and girls who stole my heart – I can't wait to sing with you again!"
Grief Encounter says that every 22 minutes a child in the UK experiences the death of a parent or sibling, equating to one child in every classroom being bereaved before they reach the age of 16.
The choir was set up to provide alternative creative therapy for children who do not feel comfortable with, or are unable to benefit from, traditional counselling.
Shelley Gilbert, founder of Grief Encounter, said: "We offer services from the age of three years old.
"With those very young children who are not able to express themselves verbally, or even those who are older but not in a position to explain how they feel, we give them alternate therapeutic tools to play, have fun and express themselves through a creative medium such as singing.
"No child is too young for support."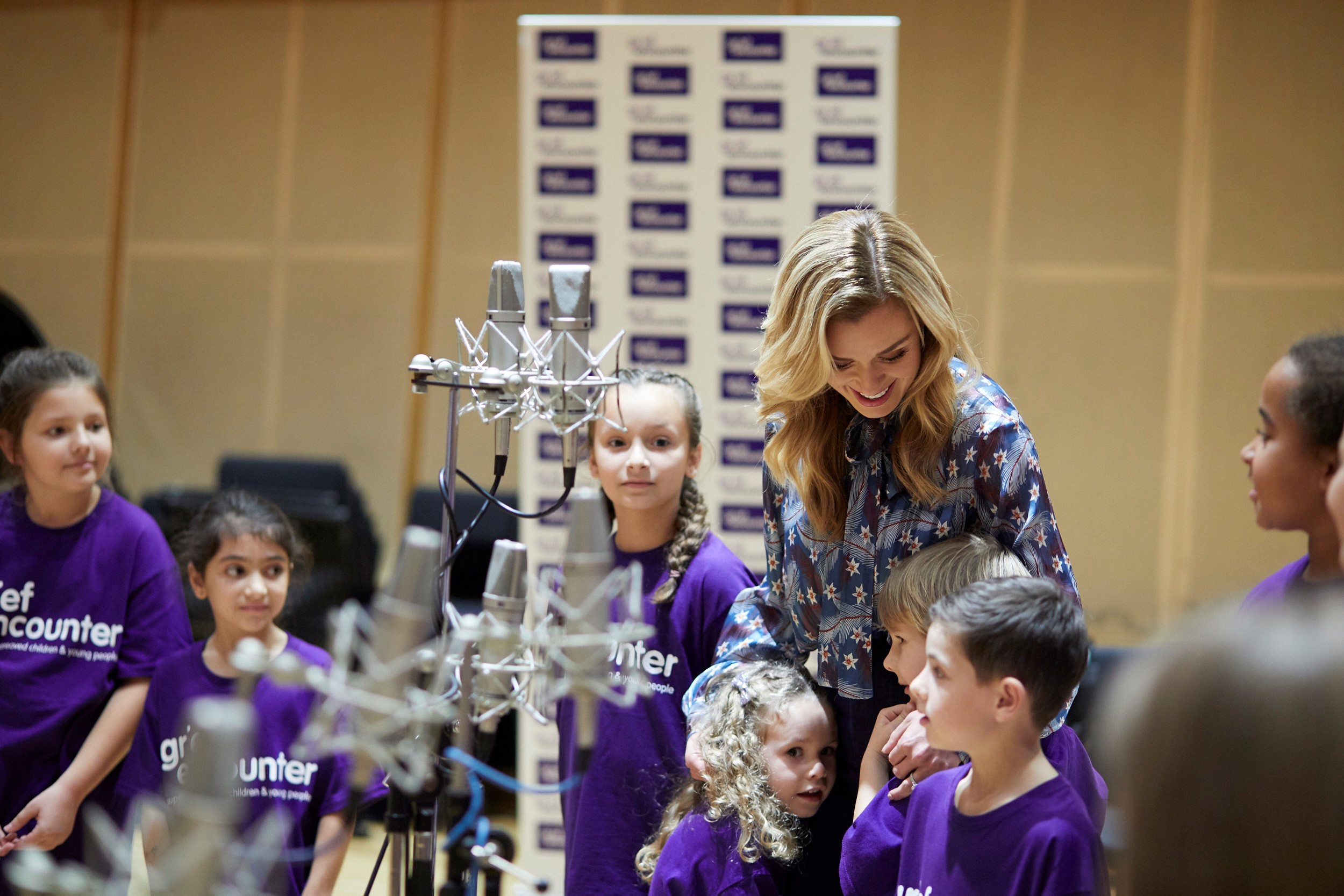 According to the charity, 60% of bereaved children do not talk about their anxieties with someone at home, and 27% do not open up to friends of peers.
As a result, they are more likely to develop serious mental health problems, be excluded from school, become involved in criminal activity and experience financial difficulties, it says.
Kevin Wells, founding patron of Grief Encounter, said: "Bereavement is still very much a taboo subject.
"We hope to make people aware of the seriousness of bereavement and the services that are, and should be, available to all families nationwide."
Details of how to support Grief Encounter can be found at www.griefencounter.org.uk/get-involved/donate/