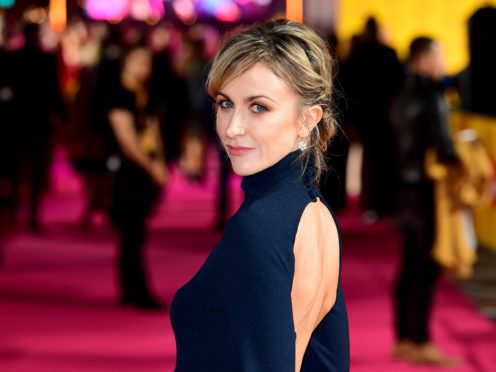 Katherine Kelly and Sofie Grabol have been cast in Sally Wainwright's forthcoming BBC drama Gentleman Jack.
The eight-part series is based on the diaries of Regency landowner Anne Lister, who is regarded as the "first modern lesbian".
Lister will be played by Suranne Jones.
Happy Valley actress Kelly will star as Elizabeth Sutherland, the sister of Lister's intended wife Ann Walker (Sophie Rundle).
The Killing actress Grabol has been cast as Queen Marie of Denmark.
Kelly, who worked with writer and director Wainwright on crime drama Happy Valley, said: "I'm thrilled to be reuniting with Sally once again.
"I know how passionate she is about the life and times of Anne Lister, and I'm delighted to be portraying such a key historical character in Anne Lister's story."
Danish star Grabol will shoot her part on location in Copenhagen.
She said: "When asked if I would like to play the Queen of Denmark in Sally Wainwright's brand new series, I could not have said 'yes' fast enough!
"I'm excited to welcome the Gentleman Jack team to Copenhagen, and to film my scene as Queen Marie with the wonderful Suranne Jones."
The drama is set in Halifax, West Yorkshire, in 1832, and is based on Lister's decoded diaries, containing the intimate details of her life.
Wainwright, Gentleman Jack's creator, writer, and lead director said: "It's so exciting that Anne Lister's story has attracted such an extraordinary cast, and now we can add to that the unique talents of Katherine Kelly and Sofie Grabol!
"Anne Lister is taking us up to Scotland and across Europe!"
Other cast members include Gemma Whelan, Timothy West, Gemma Jones, Stephanie Cole, Peter Davison, Shaun Dooley, Joe Armstrong, Rosie Cavaliero, Derek Riddell, Veronica Clifford and Sylvia Syms.
The news coincides with the release of a new picture showing Jones in character.
Gentleman Jack is due to air in 2019.