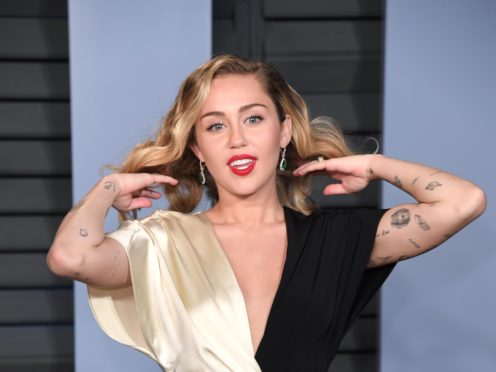 Miley Cyrus posed with her mother as she celebrated her 26th birthday.
The US singer and actress marked the milestone on Friday and spent the day with friends and family, including boyfriend Liam Hemsworth.
The Australian actor, 28, tweeted a picture of Miley surrounded by balloons.
He captioned the post: "Happy birthday to my sweet girl. You're more precious than ever. So thankful to have you in my life."
Miley's mother, Tish, who has been married to Miley's country music star father Billy Ray since 1993, shared a picture with her daughter as well as a cake with the the numbers two and six perched on top of it.
The snap was captioned: "Happy Birthday Mczzzzyyyyy."
Tish also posted a throwback picture to Instagram, showing Miley as a baby.
Alongside the image, she wrote: "Happy Birthday @mileycyrus. This is def gonna be your BEST year yet! Love you so so much… #26 #happybirthday#loveyou."
Billy Ray, best known for his 1992 hit Achy Breaky Heart, had earlier shared a picture of the family together, including Miley's younger sister Noah and Hemsworth.
He captioned the post: "Thankful for this moment. My thoughts and prayers with so many hearts that need mended. Peace and love to all."
Miley's birthday comes less than two weeks after the Malibu home she shares with Hemsworth was destroyed in California's wildfires.
The couple shared pictures to Instagram showing the charred remains of their house.
Miley shot to fame after appearing in Disney Channel series Hannah Montana from 2006 to 2011.