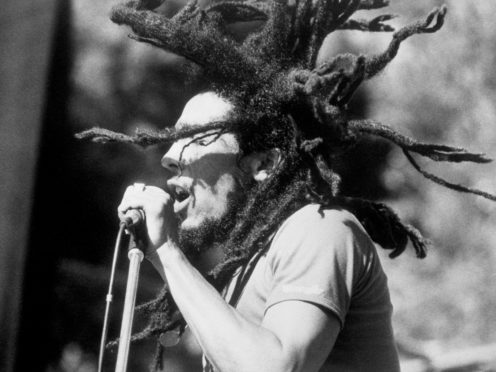 The Wailers have welcomed the inclusion of Reggae music by Unesco as part of the world's cultural heritage, hailing the style as an art of love and a "champion of the people".
Reggae developed from the distinctive musical environment of Jamaica in the 1960s, emerging from the sounds of rocksteady and ska in deprived districts like Trenchtown.
Bob Marley founded The Wailers in 1963, and the collaboration carried the hallmark social commentary, criticism of capitalism and appeals to spirituality that would come to characterise Reggae music and make it a "voice to the people of the world".
Unesco has recognised the musical form, placing it on the Intangible Cultural heritage List for its social function, worldwide appeal and religious roots in the Rastafari movement.
Lead singer of The Wailers – who reformed from a backing band after losing Marley to cancer in 1981 – Josh David Barrett has welcomed the official celebration of the Jamaican style.
He told the Press Association: "We are pleased to hear that Reggae music has been added Unesco's Intangible Cultural Heritage List, as it is well deserved. There's no other music I find that gives voice to the people of the world no matter where one was born.
"Many people around the world are and have been encouraged and strengthened through its message of peace, love, and unity. With its many great contributors from past to present, it is a music that will live on forever as champion of the people.
"It is a music fit for every occasion, whether in singing praises to the Most High or about overcoming hardships, one that taps in the essence of our humanity, one love."
The Wailers first began with Marley, Bunny Livingston and Peter Tosh emerging from Trenchtown, before the band evolved into a backing band for Marley in the early 1970s.
The Reggae drum and base-led sound had been manifest in bands such as Toots And The Maytals, and had influences outside Jamaica.
UNnesco added Reggae to the official list, noting the music began as "the voice of the marginalised", adding: "The basic social functions of the music – as a vehicle for social commentary, a cathartic practice, and a means of praising God – have not changed, and the music continues to act as a voice for all."
The decision was made official at a session in Mauritius, where Egyptian hand puppetry and Irish hurling were also added to the Unesco list.