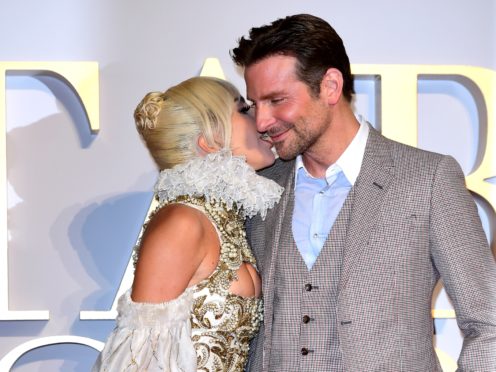 Awards season is officially under way and some of the biggest prizes in film will be handed out over the next few months.
Actors, actresses and the films they work on will be recognised at ceremonies including the Golden Globes, Screen Actors Guild Awards and the Oscars.
Here are the main contenders for the biggest prizes.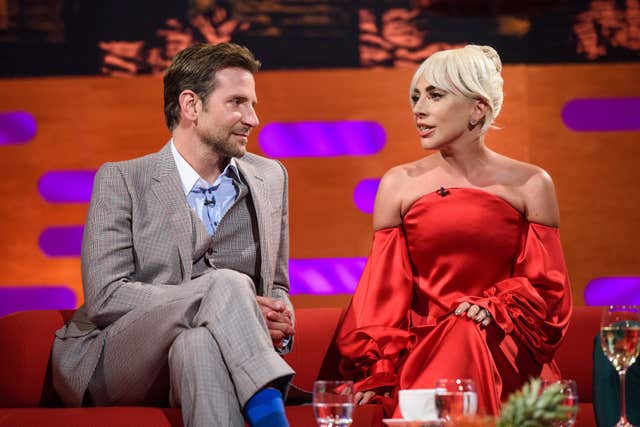 Film
A Star Is Born is many people's early favourite to scoop the big awards. A remake of the 1937 original, it tells the story of an alcoholic musician – played by Bradley Cooper – who discovers and falls in love with Lady Gaga's diamond-in-the-rough singer.
Cooper made his directorial debut with the film and critics praised both his off and on-camera performances, as well as that of Gaga's.
Cooper would not be the first star to win an Oscar for his directorial debut – Orson Welles (Citizen Kane), Kevin Costner (Dances With Wolves) and Robert Redford (Ordinary People) also accomplished the feat.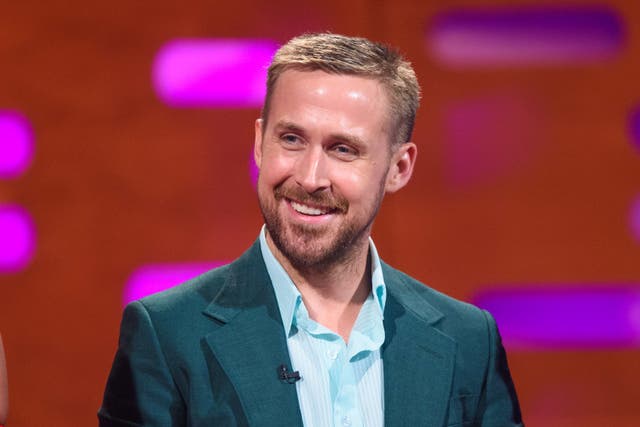 Biopics are likely to feature strongly throughout awards season and perhaps the strongest is First Man, which stars Ryan Gosling as astronaut Neil Armstrong.
It explores the personal cost of Armstrong's historic achievement of being the first man on the moon and British actress Claire Foy's performance as the astronaut's wife has been lauded.
Its credentials are further boosted by the fact it reunites Gosling with 33-year-old director Damien Chazelle, after they worked together on 2016's multi-Oscar-winning La La Land.
La La Land was infamously beaten to that year's best picture by Moonlight following an on-stage gaff which saw Gosling's romantic musical named the winner before organisers awkwardly admitted the wrong film had been crowned.
Moonlight's Mahershala Ali won the Academy Award for best supporting actor that night and returns this year in Green Book, alongside Viggo Mortensen.
Another film based on fact, Ali plays Jamaican-American classical pianist Don Shirley, who enlists the protection of Mortensen's character while touring the segregated American South of the 1960s.
Another Moonlight alumnus, director Barry Jenkins, also has a film in the running for the top prizes. If Beale Street Could Talk is his adaption of James Baldwin's 1972 novel and features the story of an African-American woman trying to clear her innocent husband's name before giving birth to their child.
Other contenders include Marvel's blockbuster smash Black Panther, Academy Award-winner Alfonso Cuaron's semi-autobiographical work Roma, and Vice, the biographical comedy-drama based on the life of former US vice president Dick Cheney.
Actors
Critics and fans have been hugely impressed by Cooper's portrayal of ageing, troubled rock star Jackson Maine in A Star Is Born.
He could also be recognised for his directorial work on the same film.
Cooper's American Hustle co-star Christian Bale has earned similarly rave reviews for his leading role in Vice, for which he ballooned in weight and underwent a drastic transformation to portray controversial politician Dick Cheney.
Bale was praised for a nuanced performance of a vice president who divided America.
Veteran star Clint Eastwood, 88, could win big for his performance in The Mule, which sees him play a Second World War veteran who becomes a drug courier for a Mexican cartel.
Mortensen – who many critics believe has been hard done by in not winning an Oscar so far in his career – could break his duck for Green Book, though the N-word scandal that broke during the film's promotional run could harm his chances.
Other contenders include Rami Malek for his portrayal of Freddie Mercury in Bohemian Rhapsody, Gosling Armstrong in First Man, and Ethan Hawke, who is garnering recognition for his role as a tortured priest in First Reformed.
Actresses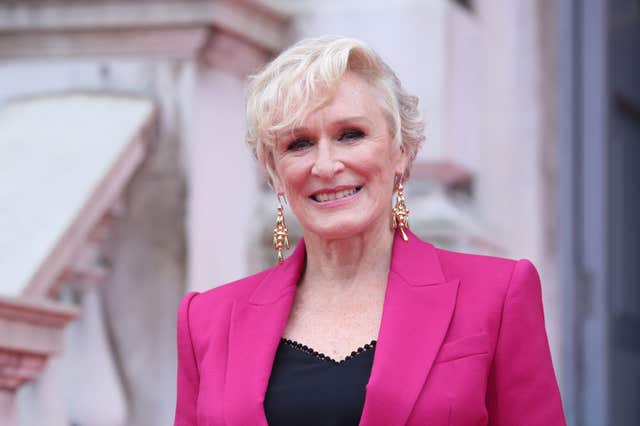 Again, A Star Is Born could be the film to beat when it comes to the actress categories and it would be a surprise to many if Gaga were not among the nominations.
The pop superstar stunned many with her sensitive performance as Ally Maine, the gifted singer discovered by Cooper's character.
British actress Olivia Colman – who will takeover from Claire Foy as the Queen in The Crown season three – stars as another monarch, Queen Anne, in historical drama The Favourite.
Critics have lauded her performance and she is widely tipped to be among the best actress nominations.
Veteran Glenn Close will be hoping to put her Academy Awards hoodoo to an end with The Wife.
Close, 71, has been nominated for six Oscars without winning but her portrayal of the long-suffering wife of an acclaimed author could be seventh time lucky.
Seven years after starring in comedy Bridesmaids, Melissa McCarthy appears in Can You Ever Forgive Me?, as a struggling biographer who turns to nefarious means to pay the bills.
She was nominated for an Oscar for Bridesmaids but this dramatic turn could see her go one better.
Among the other contenders are Rosamund Pike for A Private War, Felicity Jones in On The Basis Of Sex and KiKi Layne in If Beale Street Could Talk.