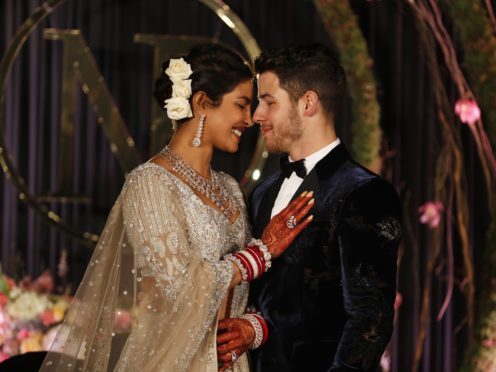 Priyanka Chopra's wedding to US pop star Nick Jonas was a big event, but its size relatively pales in comparison to the 75ft (23m) long veil worn by the bride.
The Bollywood actress' handmade outfit was designed by Ralph Lauren and is complete with a dress set with crystals, beads and paillettes, which took a total of 1,826 hours to complete according to Hello magazine.
But it was the veil, carried with help from five people following her, which stole the show.
The remarkable ensemble is only one of four wedding gowns Lauren has designed, the other three being for his close family members.
The 79-year-old also created the outfits for the groomsmen, flower girls, parents and ring bearers, yet it's Chopra's veil everyone is talking about.
Some marvelled at how the veil came into being.
Others were reminded of a game from school.
And some hoped their life could take influence from the clothing item.
The veil is reminiscent of the one worn by Chopra's close friend Meghan Markle at her royal wedding to Prince Harry in May, though at 16.4 feet (five metres) the new Duchess of Sussex's veil was almost five times shorter.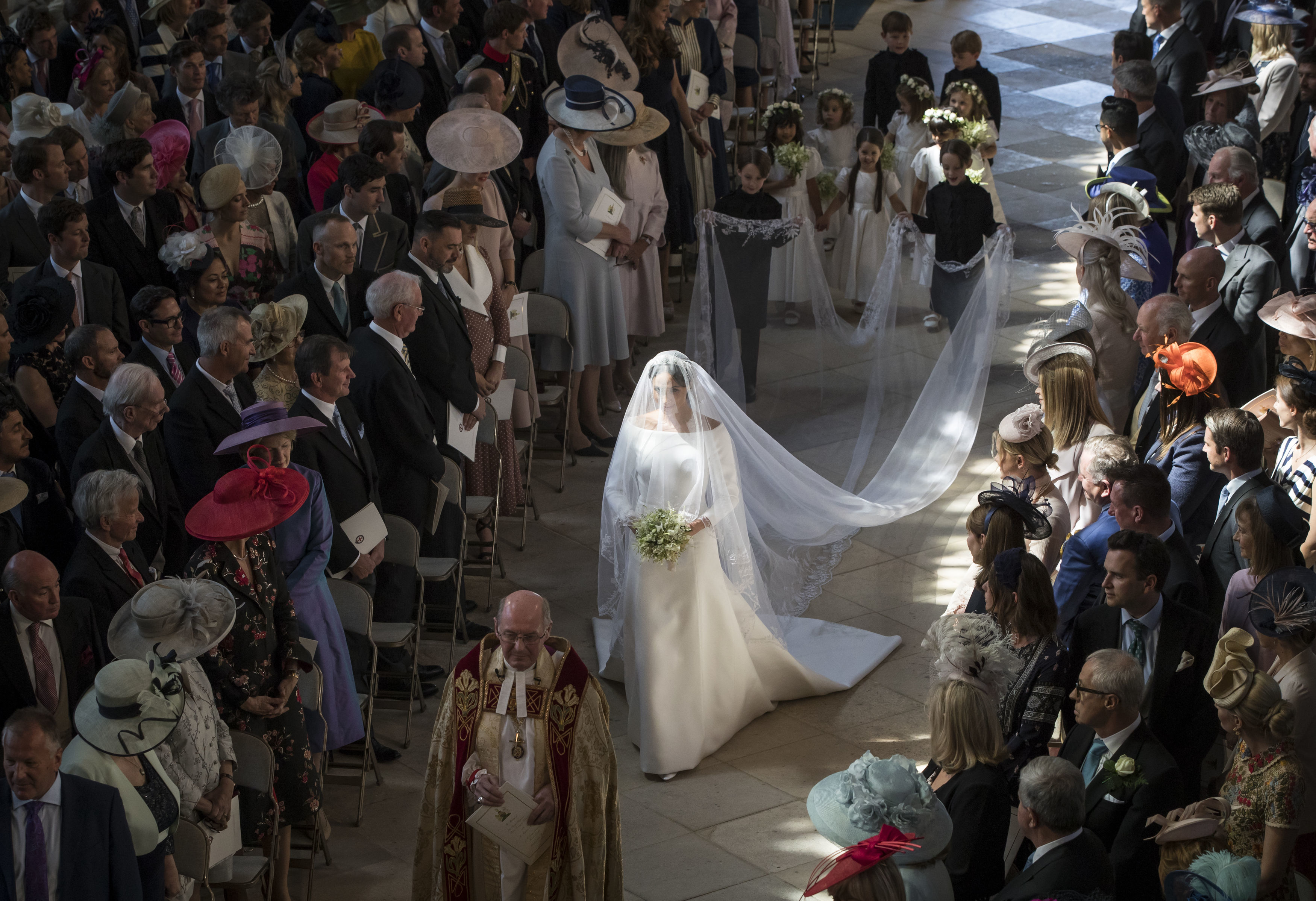 As a size comparison, Chopra's veil is just shorter than the length of an average adult blue whale.
The couple held two glamorous ceremonies for their marriage at a palace over the weekend, to reflect their different backgrounds.
On Friday, Chopra and Jonas held a traditional Mehendi ceremony, a pre-wedding ritual where they both received henna tattoos.
A day later they were married in a Western ceremony on the lawn of the Umaid Bhawan Palace in Jodhpur, where the veil made its appearance, before exchanging vows again during a Hindu wedding on Sunday.