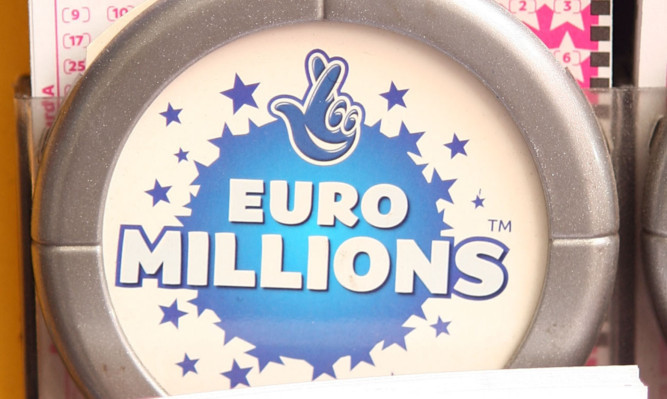 A British jackpot winner who scooped a massive £81 million in the EuroMillions lottery has claimed the prize.
The £81,381,673.30 payout, which saw the lucky ticket-holder shoot to sixth on the National Lottery Rich List, had gone unclaimed since Tuesday night.
A Camelot spokeswoman said: "The claim has been validated and the prize is in the process of being paid out."
Camelot later confirmed the winner has chosen to remain anonymous. The firm was also unable to say if the winner was an individual or part of a syndicate.
According to the Sunday Times Rich List 2012, winning £80 million would make the lucky ticket-holder the joint 908th richest person in the country.
The winner is just £10 million short of guitarist Brian May, who is worth £90 million, but can boast of being four times richer than Adele, who has a fortune of £20 million.
The life-changing sum could see the winner purchase their own Greek island, such as Omfori Island, currently being advertised for just over £40 million.
They could then trade in their old car for a Lamborghini Veneno, one of the world's most expensive cars, at a cost of £2.5 million, and also buy a dinosaur bone-encrusted iPad 2 Gold History edition for £5 million – and still have plenty left to spend.
Or the winner could splash all of the money in one single purchase to buy one of the UK's most expensive homes in Regent's Park in London, which sold in March for £80 million.
The winning numbers were 34, 38, 13, 08, 26 and the Lucky Star numbers were 03 and 11.
Since the EuroMillions launched in February 2004, there have been 593 draws, including Tuesday night's.
In that time, 38 UK ticket-holders have matched five numbers and two Lucky Stars to win the jackpot, or a share of it.