 The Scottish Parliament has scrapped the right-to-buy legislation, ending one of Margaret Thatcher's flagship policies after almost three decades.
The "historic" move means new tenants in local authority or housing association properties will be barred from buying their homes. Long-standing tenants living in newly-built homes will also be affected.
Housing minister Alex Neil said the move would help tackle Scotland's housing crisis by keeping more social housing in circulation.
He insisted it would also make housing authorities more willing to invest in new homes as they can no longer be bought cheaply by tenants.
But Tory chief whip David McLetchie a member of the local government and communities committee said other parties would come to "regret" the move, which was passed by 106 votes to 14.
"The establishment of the right to buy has enabled 450,000 households to own their own home," he said.
"Home ownership remains the clear aspiration for the vast majority of Scots and it is wrong to deny them this through a political dogma."
He added, "Ending the right to buy of new tenants will not increase the stock of affordable housing.
"It will only serve to deny councils and registered social landlords the benefit of sale receipts which could be reinvested in new housing programmes at a time when their housing budgets are likely to be cut.
"It will also deny tenants the opportunity to buy their homes at a modest discount and remain in the communities where they have lived for at least five years."
Mr McLetchie said, "The other parties have indulged in gesture politics rather than delivered real solutions to Scotland's housing needs."
Labour housing spokeswoman Mary Mulligan backed the abolition of right-to-buy but accused the SNP of "missing the point" on housing.
She added, "The SNP need to understand that the best way to deal with homelessness is to provide more support to tenants, strengthen communities and build more homes."
Mr Neil said, "This is a truly historic day for social housing in Scotland. By passing the Housing Bill, the Scottish Parliament has ensured that social housing is protected for future generations providing homes for the people, and jobs in the Scottish economy."
He told MSPs that the SNP administration had provided £80 million for new-build council housing, with this providing 3300 new homes across Scotland.
A record £675 million has already been invested in affordable housing this year, he said, with 8663 affordable homes approved.
SNP MSP Bob Doris, deputy convener of the local government and communities committee, said, "Today's bill restores the ability of councils to invest in housing for the long term and ends the destruction of council housing begun by Mrs Thatcher's right-to-buy."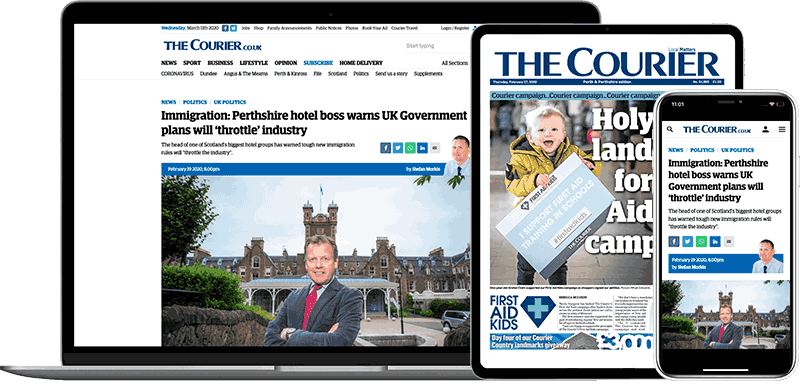 Help support quality local journalism … become a digital subscriber to The Courier
For as little as £5.99 a month you can access all of our content, including Premium articles.
Subscribe