 A paedophile originally from the Arbroath area who abused 10 girls as young as seven in Australia has appealed against the decision to deport him back to Scotland.
William Thomas Dunbar Milne has been at the Maribyrnong Detention Centre since May after being given parole from a prison sentence for the sexual assault of the girls.
Australian immigration minister Chris Bowen wants Milne out of the country but the 69-year-old has appealed against the decision in the federal court.
Milne was convicted in Victoria County Court in 2005 of abusing the girls from 2001-04.
"Through your vile actions, Mr Milne, you have caused so much harm to so many children and so many families…" Judge Ian Robertson said when sentencing him.
"As a mature adult, you have most cruelly betrayed the trust that every adult has towards the children of our community.
"You clearly present to this court as representing a continuing risk to young female children in our community."
Milne was paroled from Ararat prison in May after serving five years of a seven-year sentence but taken straight to a detention centre in Maribyrnong in Victoria.
The minister cancelled his visa on character grounds and wants him deported, noting he had not undertaken any sex offender rehabilitation courses and remained a risk.Supported by wifeThe Administrative Appeals Tribunal upheld the cancellation, a decision Milne has appealed in the federal court.
Milne moved to Australia in 1970 but remains a British citizen.
Last week, lawyers acting for the minister argued in the federal court in Melbourne that Milne should be deported even though he was elderly and had few ties to Britain, because he had shown little insight into his offending.
Milne was supported in court by his wife, who left him after his offending came to light.
He was also supported by his adult daughter, who Administrative Appeals Tribunal documents claim has doubts about the extent of his offending and "sees no need for him to be kept away from children."
The court has now adjourned to consider the new appeal.
A Home Office spokesman said, "We cannot comment on individual cases.
"The UK has one of the most robust systems for managing and rehabilitating violent and sexual offenders in the world and the police have a range of tools to manage sex offenders regardless of where the offence took place."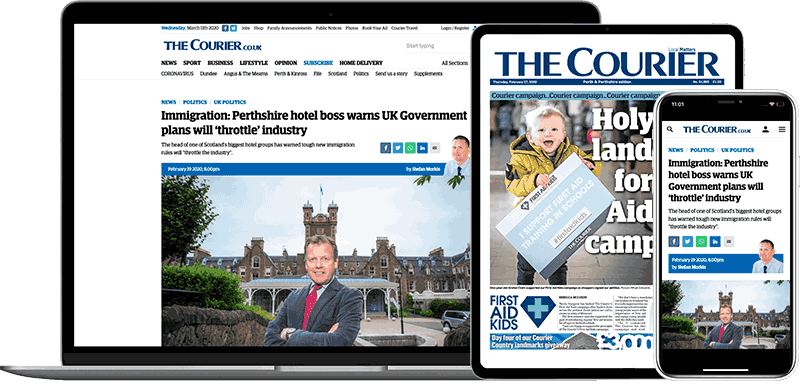 Help support quality local journalism … become a digital subscriber to The Courier
For as little as £5.99 a month you can access all of our content, including Premium articles.
Subscribe