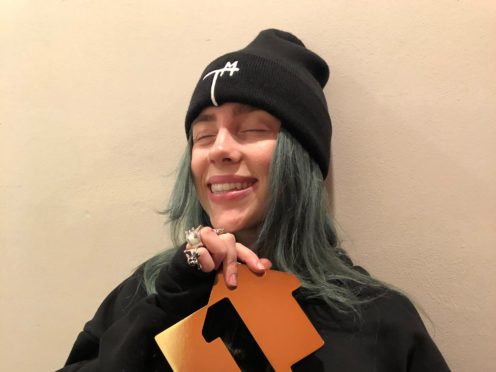 Billie Eilish has achieved a number one record at the age of 17 and become the youngest ever female solo artist to top the album chart.
The teenage singer, born Billie Eilish Pirate Baird O'Connell, hails from Los Angeles and was raised in a musical family.
A fan of The Beatles and Linkin Park, and inspired by young Norwegian singer Aurora, Eilish began writing songs at the age of 11.
The home-schooled star also joined the Los Angeles Children's Choir.
Her debut single Ocean Eyes, released in 2015, was penned by her brother Finneas O'Connell, who she collaborates with closely to produce her tracks.
The song achieved millions of online streams and downloads.
She is known for her distinctive fashion sense, which ranges from an eye-catching urban look to elements of "goth" style.
The singer has said her music is intended to express the angst and emotions that many feel but will not express.
Eilish is a vegan, and the young star has been diagnosed with Tourette's syndrome, according to a post on Instagram.
She wrote: "I've taught myself ways of suppressing my tics and certain techniques to help (reduce) them when I don't want to be distracting in certain situations."
Her debut album When We All Fall Asleep, Where Do We Go? has reached number one in the UK album charts.
She now holds the record for the youngest female solo artist to claim top spot.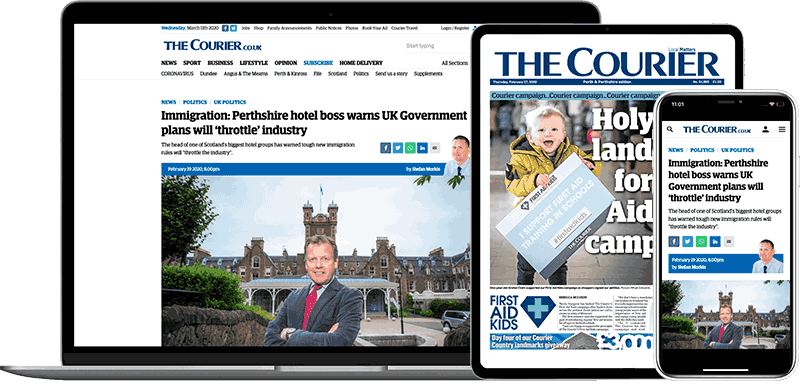 Help support quality local journalism … become a digital subscriber to The Courier
For as little as £5.99 a month you can access all of our content, including Premium articles.
Subscribe