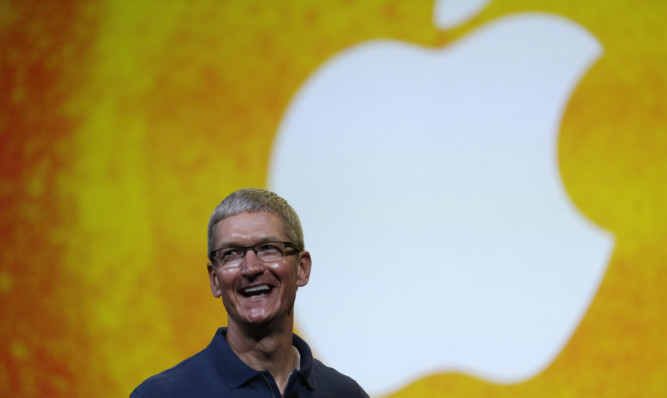 Apple boss Tim Cook promised "great stuff" on the way as he sought to reassure shareholders worried about the company's sagging stock price.
"The company is working as hard as ever, and we have some great stuff coming," the chief executive told shareholders before taking questions during the technology giant's annual meeting at its Cupertino, California, headquarters.
True to Apple's secretive nature, Mr Cook did not provide any further product details, although at one point he said the company was considering entering other categories besides its popular line of digital music players, smartphones and tablet computers.
There has been speculation that Apple is working on an internet-connected watch or TV that will be introduced later this year.
The meeting was less celebratory than the events in past years, when Apple's stock price was soaring to the delight and enrichment of its shareholders.
Since hitting an all-time high of $705.07 five months ago, Apple's stock has plunged by 37%. The decline has wiped out collective shareholder wealth totalling $240 billion. That amount exceeds the total market value of Microsoft, which reigned as the most influential company in personal computing until Apple ushered in an era of mobile devices with the 2007 release of the iPhone and the 2010 introduction of the iPad.
Mr Cook became CEO shortly before Apple co-founder Steve Jobs died in October 2011 But his pep talk evidently did not inspire many investors. Apple's stock shed another $4.40 to close at $444.57.
Although Apple is selling more gadgets than ever before, the company's profits and sales are not growing as robustly because of fiercer competition from a multitude of other smartphones and tablet computers, including ones costing less.
Apple's biggest headaches have been caused by Android, a mobile operating system that internet search leader Google gives away to a long list of device makers led by Samsung.
There are now an estimated 600 million devices running on Android, giving it a lead over Apple.
Mr Cook said Apple remained more interested in the quality of its products than the quantity sold.
"We want to make the best," he said. "That's why we are here."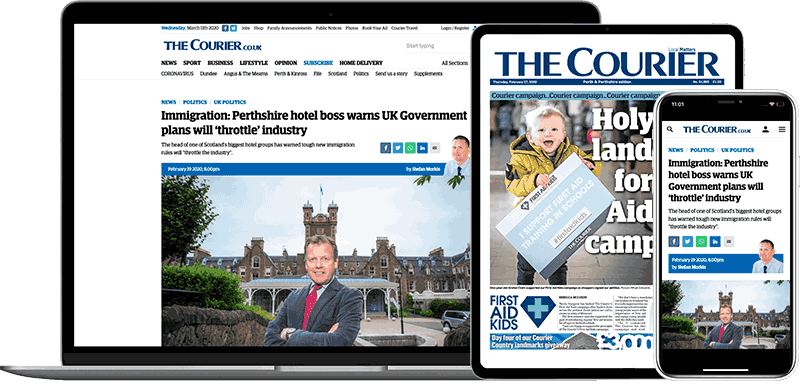 Help support quality local journalism … become a digital subscriber to The Courier
For as little as £5.99 a month you can access all of our content, including Premium articles.
Subscribe