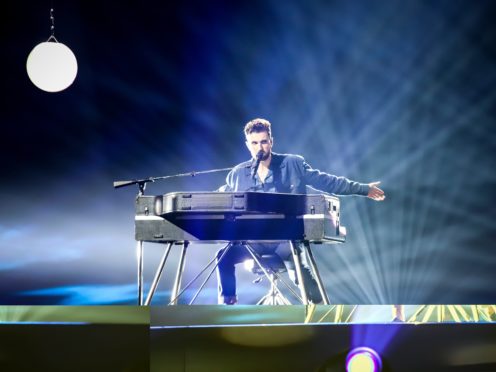 The Netherlands' entry in this year's Eurovision Song Contest says his refusal to polish his performance for an international audience led to him being named front runner.
Duncan Laurence, 25, was named favourite to win this year's contest in Tel Aviv, Israel, shortly after releasing his anthemic ballad Arcade in March.
The singer-songwriter and former contestant on The Voice Of Holland could secure his nation its first Eurovision title since 1975 and ensure the contest is held in Amsterdam next year.
He told the Press Association his success so far had come from saying no.
He said producers had encouraged him to amp up the on-stage visuals and bring in backing dancers, but he had stuck with the simple staging of just him, a piano and projections.
Asked why he thought he had been named front runner, he said: "It's because I didn't change a thing.
"I didn't want to change anything for Eurovision. I just wanted the song to be the song – as it was originally written. You should never rush it or change things.
"The committee really went for the song as it is. I only wanted to participate if I could do my own song – Arcade – in the state as it is or was back then."
Laurence, real name de Moor, said he was "flabbergasted" to be named favourite, having only released a single song.
"I didn't know what to say at first. This is my first song ever. I just thought it wasn't true," he said.
"It was weird because I realised this year's theme is 'Dare to Dream', and said to myself that I didn't want to get into this weird Illuminati shit but is this really happening?"
He also said he hoped Brexit does not get in the way of UK entry Michael Rice's chances.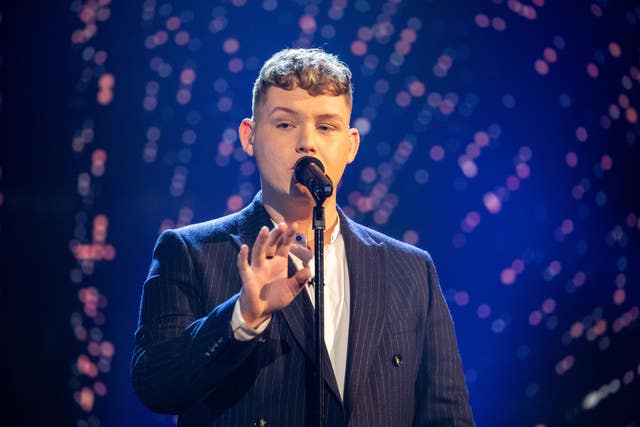 Laurence said: "I hope not because Michael has nothing to do with Brexit. I hope not. It's that thing, which I don't really like, the Europeans are like, 'Ha, you did this to yourself'.
"I don't like that vibe at all. We need each other. You need Europe. We need England. It would be so weird if people didn't vote for Michael because of Brexit. I hope not."
According to bookmaker Ladbrokes the Netherlands' candidate is favourite with odds of 2/1, while 21-year-old Rice is 100/1.
Asked what he intends to do on Saturday if he wins, Laurence replied: "I'll just be doing the same as I am doing now: writing songs.
"I know it's the most boring answer. But if you ask Adele or Sam Smith I think you would get the same answer because, after all, that's what we do."
Duncan Laurence performs in the second live semi-final on Thursday for a place in Saturday's grand final.