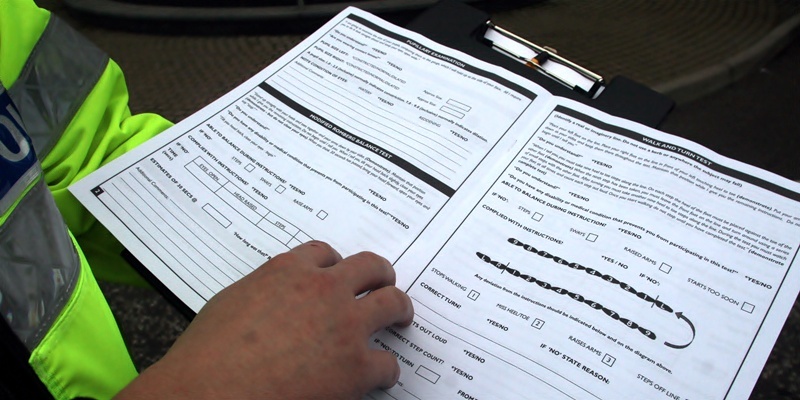 Over 300 people in Tayside and Fife have been caught driving under the influence of drugs over the last five years.
Figures released to The Courier under freedom of information legislation revealed that 172 people in Fife have been charged for driving while unfit through drugs or drink since 2006.
In Tayside, 238 people were charged for the same offence which is not the same as being unfit to drive because of excess alcohol while a further 24 people were charged with being in charge of a vehicle while unfit over the same five-year period.
People who are suspected of driving while drunk but who do not provide a blood sample can also be charged with the offence.
Motorists who are suspected of driving under the influence of drugs are subjected to a series of roadside tests to evaluate their coordination. If the driver is believed to be guilty they are then asked to report to a police station for a medical examination and may be required to give a blood sample.
However, the law does not just apply to illegal substances such as cannabis or ecstasy. Many prescription drugs can impair reactions and anyone caught driving under their influence will face the same penalties as those who have been using recreational substances.
Kevin Clinton, head of road safety with the Royal Society for the Prevention of Accidents, said drug-driving was judged responsible for the deaths of 42 people on Britain's roads last year but actual figures could be much higher.
He said: "In 2010, provisional figures show that 250 people were killed as a result of a drink-driving crash. 'Impairment through illicit or medicinal drugs' was listed as a contributory factor in 42 fatalities and 208 serious injuries in 2010.
"However, this is likely to be an underestimate as it is still very difficult to test for drugs at the time of the accident.
"RoSPA has long called for the drink-drive limit to be lowered and for it to be easier for the police to catch those driving above the legal alcohol limit or under the influence of drugs, and we hope that new testing equipment and improved procedures will go a long way towards this.
"The vast majority of people now see drink-driving as the anti-social and dangerous practice that it is and we need to keep reinforcing this message. However, we must raise awareness of the dangers of drug-driving too, including prescription drugs.
"It should be emphasised that legitimate medicines can impair judgment in much the same way as alcohol or illegal drugs, and people should always check the information that comes with medication or ask their GP."
Earlier this year the Department of Transport published a report that said more must be done to raise awareness of the dangers of drug-driving.
It found that many users of illegal drugs deny their driving is impaired and discount the changes of getting caught. It also found that drug-driving is "commonplace" among some groups.
The penalties for driving under the influence of drugs are the same as for drink-driving.
Offenders face a minimum 12-month driving ban, a criminal record and can be fined up to £5,000. There will be a specific record on the driving licence for 11 years that details a conviction for drug-driving.
If the driver is convicted of causing death by dangerous driving, they will receive a prison sentence of up to 14 years.