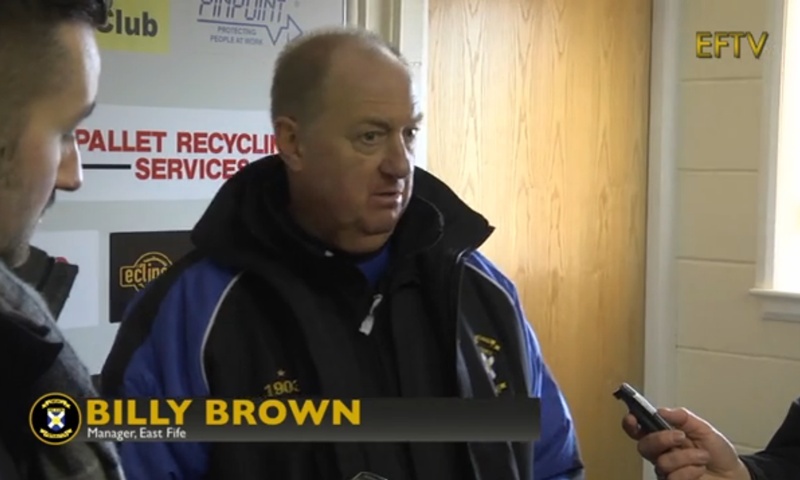 It is incredibly rare for a football boss's after-match press conference to become one of the biggest talking points in Scottish football.
Indeed, a manager's musings are more often as dull as the proverbial dishwater. I have lost count of the amount of hours I have wasted waiting patiently for a boss to appear after a game hoping against hope that he will have something interesting to say, only to be fed the usual platitudes of, "we didn't deserve to lose", "the referee was terrible today", or "we are due a rub of the green".
Even managers such as Terry Butcher, who is generally well worth hanging around for, can disappoint on occasion. I remember standing with the rest of the shivering Press pack for what seemed like hours after the final whistle at a bitterly-cold Caledonian Stadium when his side had been well beaten by Dundee United, while Butcher sat alone with just his thoughts for company in the home dug-out.
When he finally clambered the steps to where we were standing, one brave reporter (not me) finally asked him for his verdict on the night's action. The former England captain stared sternly at his questioner, and then barked back, "Mince!".
Not surprisingly, after that, there were few volunteers willing to ask any follow-up questions.
East Fife boss Billy Brown is probably now wishing that he had been as brief as Butcher in his after-match interview last Saturday following his side's home defeat against Stenhousemuir.
Instead, the 62-year-old launched a lengthy verbal volley, targeting a section of the club's support and even questioned whether his players were good enough. (Jump six minutes in to this video below to catch him in all his glory)
Brown's frustration had already reached boiling point at half-time during the game when he took control of the club stadium announcer's microphone to tell the boo-boys that their abuse of the home players was not helping anyone.
Even after full-time, he had still not calmed down, giving his now infamous interview, which has become an internet sensation.
East Fife chairman Sid Collumbine issued a statement afterwards saying that Brown's job was safe despite his outburst, with the club determined to maintain a period of managerial stability after going through a succession of bosses in recent years.
That is an admirable desire, as the understandable knee-jerk reaction would have been to give Brown the boot but is his position really still tenable?
Judging by the reaction on fans' forums, opinion among supporters is split but there is certain to be a strange atmosphere at Bayview for this Saturday's crunch game against Alloa.
With East Fife second bottom of the table, the last thing they need is a distraction in the form of protests against the manager but it is unlikely the boo-boys will remain silent.
After all, they will have parted with their hard-earned cash to attend the game and are entitled to voice their opinion.
Brown insists that if they do target him it will be like water off a duck's back but I feel his biggest problem now lies in the home dressing-room and his relationship with his players.
He has stated that some of them are not mentally strong and are lacking in confidence, then in the same breath suggested they are simply not fit for purpose.
He can just about be excused for making those comments about his players in the heat of the moment in the immediate aftermath of a game however he has now repeated the sentiments live on national TV in an interview on Sky Sports News five days after his initial outburst.
The last thing his players would have been wanting to hear would be their own manager saying, "East Fife don't have a very good team this season".
That may be Brown's honest assessment of his squad but to voice those opinions on Sky has completely undermined his squad.
Is he really saying that seasoned campaigners such as Gareth Wardlaw, Bobby Barr, Scott McBride, Darren Smith and Collin Samuel are not good enough for the Second Division?
Brown knew what he was inheriting when he took over the reins at Bayview, with the team stuck in second-bottom place in the league table.
The fact that they remain in that perilous position, nearly six months after he took over may indeed be incredibly frustrating for the manager, but perhaps it is time he took a long, hard look in the mirror before publicly putting the boot in on his own players.