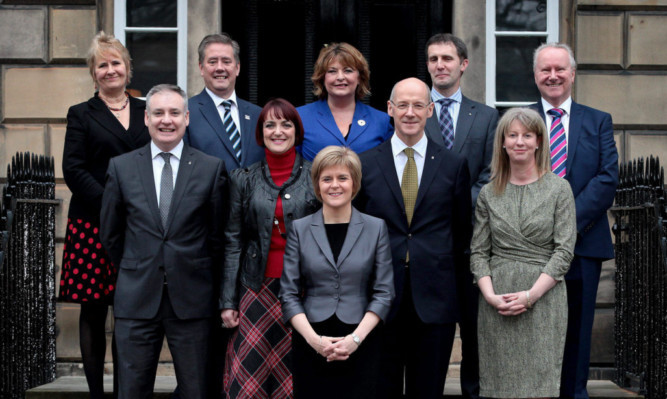 With Nicola Sturgeon as our first female First Minister and the United Nations body responsible for the promotion of gender equality hailing the 50/50 gender split in her new cabinet as a "role model to emulate", we are certainly making progress.
But it's not just Scotland that is trying to achieve equality. Countries all over Europe and beyond are also attempting to close the gender gap.
This week I found myself in the beautiful country of Bosnia and Herzegovina, high up in the Vlasic mountain region, as part of a non-governmental organisation programme to address the under-representation of women in politics via training, sharing expertise and education, and focusing on social media.
The Westminster Foundation for Democracy (WFD) works with countries undergoing a transition to democracy. The programme's goal is greater participation and representation of women in Bosnia's political life. As it stands in Bosnia and Herzegovina, there are quotas for candidate lists but not for elected parliamentarians. In this year's general election, 21.8% of elected representatives were women and in 2012 local elections there were just 17% of women elected to local government.
For a comparison, in our last Scottish Parliament election in 2011, Holyrood had 45 female MSPs elected (34.9%). The House of Commons fares much worse and has only 22% female MPs after the 2010 election not exactly a beacon of progress.
It's a complex issue and there is no straight answer to why the number of elected women is low in Bosnia and Herzegovina. But ethnic divisions, media bias, a lack of female role models, and civil society are all part of the problem.
The media in particular exacerbates the situation. During the 2012 local elections, one of the most influential newspapers, Republic of Srpska, announced a contest for Miss Elections, inviting readers to judge female candidates on their looks.
That's why training in social media, which transcends the bias of traditional media, is so important for women in the country wanting to get involved in politics.
The WFD programme is led by the capable Nerina Cevra, programme manager for Bosnia and Herzegovina. A human rights lawyer by trade, she has worked tirelessly in communities across the globe to protect and promote the rights of victims of armed violence from Burundi to Uganda. Born and bred in Mostar, she is clearly made for the job. It's a multi-ethnic country due to its location wedged in the Balkan peninsula.
The war that raged for almost four years took over 100,000 lives and displaced approximately 2.2 million people throughout the world. The country still has a long way to go towards complete political and social union. It is home to what is most probably the world's most complicated system of government. Still under international administration, the war left Bosnia's infrastructure and economy in tatters.
With mass protests earlier this year, the debate has centred mostly on economic and social issues, allegedly corrupt politicians, stagnation and jobs. The unemployment rate in Bosnia is consistently among the highest in the Balkans and two-thirds of young people are jobless. Meanwhile, the salary of lawmakers is six times the country's average wage making Bosnia's MPs, relatively speaking, among the richest in Europe.
A further blow to the economy were the devastating floods in May, which inflicted damages of two billion euros about 15% of the country's GDP. Areas like tourism are growing rapidly as it picks up travel awards left, right and centre as the hot spot for adventure and cultural tourism.
Foreign investment is slow but evident, particularly in Sarajevo with its internationally renowned film festival.
However, I think it is a truly wonderful country, scarred but not debilitated by its history, and has a bright future.
Twenty women from across a diverse range of the political parties attended the two-day training session to learn how to blog, use social media and think about how this could help them get involved in their own political campaigns.
One of their first tasks was to go through all the newspapers that week and cut out stories about women in politics, whatever the story. There wasn't one.
The trainers were myself; Aleksandar Trifunovic from a leading online news site for the country, Buka, that is unusually non-partisan; and James Bloodworth, editor of Left Foot Forward, the third most popular political blog in the UK.
Buka is a great publication and seems to be the only one in Bosnia and Herzegovina that ensures women in politics are given favourable media attention by publishing different types of women in politics stories aimed at contributing to the boosting of the number of women elected.
The women attending the training were highly educated, progressive and enthusiastic. Ranging from doctors to university students and scientists, they left me in no doubt that they represented the political future of their country and its progress, which bodes well for the WFD programme.
Perhaps these women, and many like them, will be key to Bosnia and Herzegovina forging what I see as its true identity as an exciting country in the Balkan peninsula, which is a wonderful blend of the old and new worlds, instead of being solely recognised for its troubled past.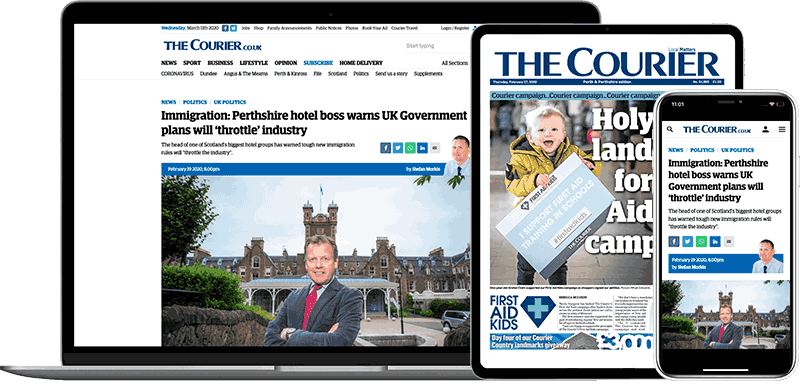 Help support quality local journalism … become a digital subscriber to The Courier
For as little as £5.99 a month you can access all of our content, including Premium articles.
Subscribe