 It hardly seems like 28 years but it is.
When Parliament is dissolved on March 30 I shall cease once and for all to be the MP for North East Fife in the House of Commons, a responsibility and privilege I have enjoyed since 1987.
It is a decision I reached with regret but I was clear in my own mind of the risks of pretending to be immortal or just indispensable.
And it is always better to leave when people are asking why you're going rather than why you're not going.
During my time at Westminster the role of an MP has changed dramatically and the pace and expectations of political life have increased at an incredible rate.
Being an MP is now a seven-days-a-week occupation.
As a member of the Foreign Affairs Committee, at any time of the day or night I can be contacted by Sky or the BBC demanding instant reaction and opinion, often to unfolding events taking place on the other side of the world.
Constituents too are better informed about their rights and have a much clearer view of what to expect of their representatives.
I receive hundreds of emails each week and there can be no doubt that as society becomes more complex, so too do the problems which blight the lives of constituents.
The inadequacies of the Child Support Agency, ensuring parents get the education they believe is best for their children, the powers and responsibilities of local authorities, the bureaucratic ineptitude of utilities companies all these issues and more come across my desk.
However, I am glad that alongside this growing empowerment has come increased engagement with politics.
Whatever way people voted in last year's Scottish referendum, the crucial fact is that they did vote. The last time Britain saw a turnout in any election to match that of September 2014 was in the 1950s.
I have never wavered in my belief that Scotland should have its own Parliament with strong powers and responsibilities but always within a United Kingdom, an objective which continues in the shape of the Smith Commission proposals now already in draft legislation for the next Parliament.
There was a time when that other "F" word federalism was barely heard in polite political conversation.
Now this central principle of liberalism for the last 100 years is becoming a reality.
Scotland is leading the way in progressive constitutional reform, with more powers and authority transferred from London to the Scottish Parliament.
That means the Scottish Parliament will now raise more than half the money it spends and will have control of a Scottish welfare system, with a budget of more than £2.5 billion.
Last year's referendum was the most thrilling political contest of my lifetime.
And while it is the first time since 1974 that I am not looking forward to a General Election as a candidate, I have no doubt there is a great deal riding on the upcoming election in May.
When the Liberal Democrats chose to go into coalition with the Conservatives in 2010 the country stood on the brink of economic chaos.
It was a decision made out of necessity but I am nevertheless proud of the Lib Dem record in Government.
The economy is in balance and economic growth established, unemployment is down, inflation is under control and we have helped business create two million jobs, including 170,000 in Scotland.
We have ensured the biggest-ever rise in the state pension and cut income tax by £800 a year for 24 million low and middle income earners.
Over the next Parliament we want to raise the income tax threshold further, we want to increase spending on the NHS right across the UK and we want a strong Scottish Parliament to develop the economy and create a fairer country.
I may be retiring from the House of Commons but I don't think I will ever retire from politics.
Have I enjoyed the last 30 years? Of course I have.
From breaking the sound barrier in the back seat of an RAF Tornado, watching Barack Obama being chosen as the Democratic candidate for the presidency of the United States and leading the Liberal Democrats all experiences I would never have had unless I had become the MP for North East Fife.
But most of all I have enjoyed representing a constituency of such beauty and interest and with such independently minded constituents.
I am not a native born Fifer but I have felt at home here and always will.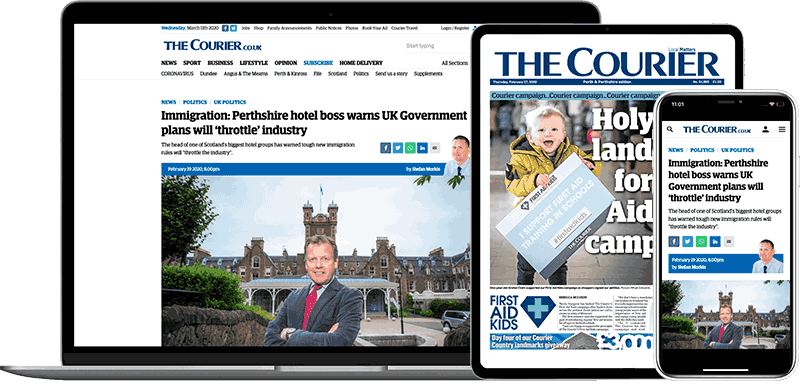 Help support quality local journalism … become a digital subscriber to The Courier
For as little as £5.99 a month you can access all of our content, including Premium articles.
Subscribe