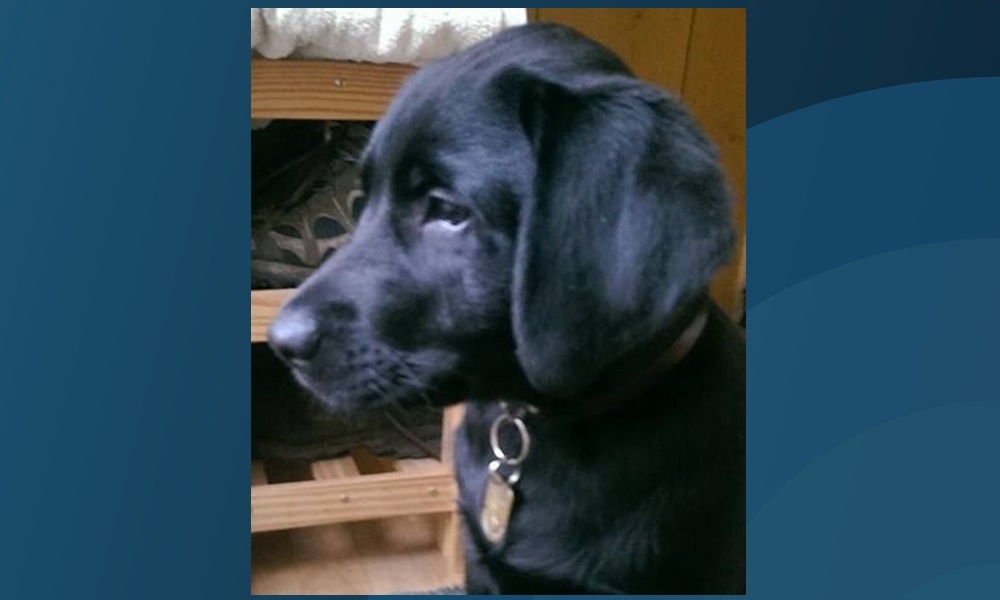 We are doggy people. We said farewell to our much-loved golden retriever Bonnie a few months back and the house has been a little empty without her.
We had talked before about Guide Dog puppy walking and the time seemed right to take the plunge.
We needed two referees both of whom made us seem like a cross between Dr Doolittle and Mother Theresa and a home visit from the lovely Wendy, our puppy training supervisor. Once we had passed these tests we were ready to go.
Wendy explained there was a shortage of puppy walkers in the area and they had some slightly older pups who were "boarding" with foster families until a puppy walker came along.
She had just the dog! Yancy, a 14-week-old black lab/retriever cross. She sounded perfect.
And so, on Monday, September 15, we became a doggy family again. And she is perfect. We are all besotted with this canine charmer. She is a beautiful dog.
However, we are all aware that we are part of a process the ultimate aim of which is to get Yancy to a stage where she can be placed with a blind person and transform their lives. So she must be trained in the correct way so that when she returns to the Forfar centre at around one year (already dreading that!), she has the best possible chance of sailing through the advanced training.
That said, she is still a youngster and youngsters need to play. Today, on her first morning with us, I took her along on the school run and then we went for a stroll/drag along Carnoustie High Street. Delight another Guide Dog puppy doing the same thing. There was a bit of playful tussling and they exchanged addresses.
Then home for what I hoped was a long nap we had had a "disturbed" night with a bit of crying, pacing etc and that was just me. But no, it was "let's go loopy time". Upstairs was discovered and Yancy quickly sussed out that there's plenty room for running up there.
And ascending these stairs proved a dawdle…descending, as the video above shows, was a trickier business.
And finally…she returned to her bed for a snooze. Thank goodness.
Follow Yancy's progress on this blog. And for more information on Guide Dogs for the Blind and on puppy walking, visit www.guidedogs.org.uk.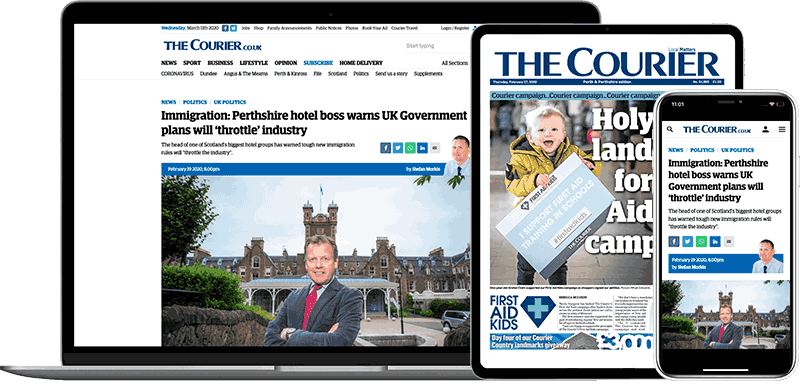 Help support quality local journalism … become a digital subscriber to The Courier
For as little as £5.99 a month you can access all of our content, including Premium articles.
Subscribe