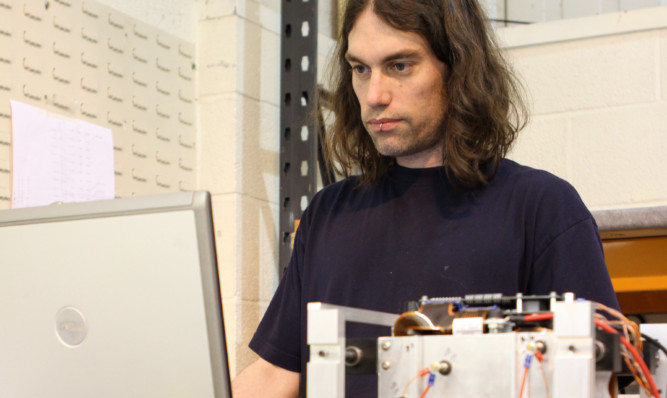 Johnson Matthey Battery Systems has a lot of explaining to do over its decision likely to be confirmed any day to close its operation in Dundee with the loss of 60 jobs.
It bought the former Axeon factory for £40 million in 2013, saying it would be the "core" of a new division of the multinational chemicals and precious metals group.
Why shift from the position of total support to utter rejection of the Wester Gourdie operation in just two years?
The firm's ambition was to see Dundee flourish as the development base for fresh energy storage technology for automotive and other sectors. The Dundee site's credentials for the challenge were impressive as the developer of the battery pack for the McLaren P1 hypercar.
Just a year ago the group accepted the plant's loss-making status £3.99 million from a turnover of £4.87m.
Director Martin Green stated it was not likely or expected to be profitable until the medium to long term.
He added: "We are investing considerable sums in this area with a view to it being profitable in the future, and the Dundee operation is an important part of our activities."
Those losses which in 2014-15 grew to £5.5m from turnover of £8.26m now seem to have prompted a rethink.
The imminent closure does not reflect a loss of enthusiasm for the new battery systems market.
On the contrary, Johnson Matthey has said it is committed to producing lithium ion cell high-performance battery packs but it seems not from Dundee.
Management now appear to be of the view that they can't recruit the workforce skills they need from the Dundee area, despite the strong reputation for science and technology represented by three universities around the Tay estuary.
The company now believes positioning the plant closer to the bulk of the UK automotive industry meaning the English Midlands is essential to its future success. They also see merit in it being closer to senior management.
Embarrassingly for the company, the Dundee plant is still making battery packs for McLaren and the completion of that order will delay the redundancy process.
No one would deny that issues like skills availability and proximity to market are important for any business.
But why are Johnson Matthey only presenting them as reasons now?
Dundee hasn't only recently been moved several hundred miles north of the English Midlands, and its location and the attributes of its workforce weren't a problem for its main customer.
The decision seems to have been made that Dundee will lose out to a Johnson Matthey location at Coventry or Royston in Hertfordshire.
Some of the 60 workers may be invited to relocate, but will that be practical for those concerned?
Sadly, closing the "core" Dundee operation the base for three-quarters of the total workforce seems to be a fait accompli.
From this perspective and reviewing the history of the company, is that logical or fair?