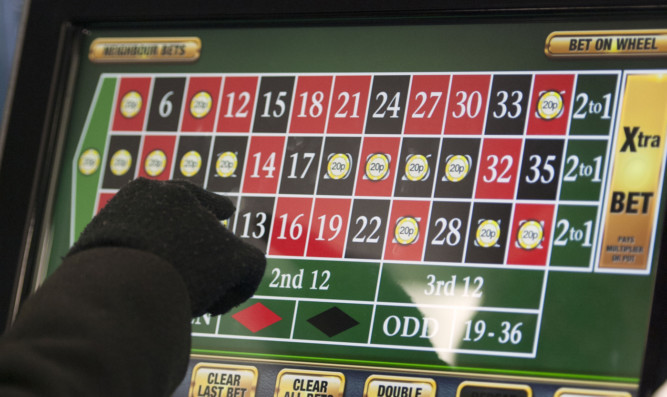 "In the last 24 hours I have lost nearly £3,000, which shouldn't matter financially but will have implications on my future and I will have to deal with this.
"I am posting this thread as since Saturday I have constantly lied, went to bed without my partner every night and feel NUMB.
"I have three boys who I love loads and a partner I love and adore. Right now I feel useless and don't feel like doing anything. I hate lying to my partner and my head is all over the place at 100mph. I didn't sleep a wink last night with crazy thoughts running through my head."
None of the above are my words. They were written by a man named Kevin and posted on the Gamblers' Anonymous website.
Kevin confesses to lying to his partner as he wrote the blog, telling her he was working and describing what he was having for lunch.
In fact, he was in his home with suicidal thoughts in his head as he typed.
He is far from alone. The GA site is littered with such contributions, including Ryan, who had debts nearly double his yearly salary aged just 20.
And Billy, a self-confessed "compulsive gambler", who "lost everything due to gambling, my wife, my kids, my job, my self-respect. I was a broken man."
There are other tales of racking up devastating levels of debt. One "nearly had myself walking into Loch Lomond after spending nearly £10,000 in a matter of three or four days".
Over the past few years massive steps have been taken to tackle the ill-effects of legal drugs which can keep us hooked.
Cigarettes: bad so hike the price and ban all advertising. Alcohol: best in moderation so hike the price and limit how much it's on the TV.
So what's the difference with gambling? You can hardly watch a sporting event these days without being urged to whip out your phone and flutter a few quid during an ad break.
Some football matches are painful enough viewing without Ray Winstone screaming at me during the half-time interval but there's a serious point here.
Gambling is the next great addiction. Its effects aren't as obvious to outsiders as a chemical hit but the long-term damage can be just as devastating.
Yet we are encouraging it, not warning of the dangers.
There's nothing wrong with a wee flutter for a bit of fun. I do it and so do plenty of my friends and family. We deal in small change, though. Usually a fiver or tenner on an accumulator bet for Saturday's football.
The father of a good friend used to visit the bookies in Brechin every day to put a couple of quid on the horses. His high street bookmaker was a social hub and part of the local community.
Consider this, though. The online gambling market is worth an estimated £1.7 billion a year in the UK, with a dozen major firms dominating the trade.
Around 65% of adults in Scotland and England have gambled in the past year, according to the UK Gambling Commission.
SNP MP Ronnie Cowan has called for punters' unclaimed winnings to go towards helping those with a gambling problem. It's not a bad idea but it tackles the symptoms, not the cause.
It's time to face up to the facts out-of-control gambling must be addressed. Otherwise it will become our next national health crisis.Oor Wullie, Your Wullie, Parliament's Wullie…Given his statue is springing up all across the city, it is only fitting that one of Dundee's MPs recognises Oor Wullie's contribution to Scottish culture.
Well played then, Chris Law, for flagging up a big birthday for some of the most famous characters ever to have been produced by DC Thomson.
I know, I know, I'm bound to be a bit biased but I genuinely grew up reading the comic characters who were created by the company paying my wages.
It's nice when things come full circle.
The Dundee West MP's motion to Parliament reads: "That this House celebrates the 80th birthday of Dundee comic character, Oor Wullie; notes that Oor Wullie has been causing havoc since 8 March 1936 when he first appeared in DC Thomson, Dundee publication, the Sunday Post; recognises the work of creator Robert Low and cartoonist Dudley Watkins; further notes the erection of a statue in Dundee city centre of Oor Wullie with his famous bucket and pea-shooter; notes Oor Wullie's appearances in the DC Thomson Christmas annual; congratulates Oor Wullie and his friends Fat Bob, Wee Eck and Soapy Soutar on evading their nemesis PC Murdoch for eight decades; and notes that Dundee's favourite son really is Oor Wullie,Your Wullie, A'body's Wullie."
It's a bit long winded, I'll grant you, but it's nice to see nonetheless.
Now, if those statues could just be a bit less creepy.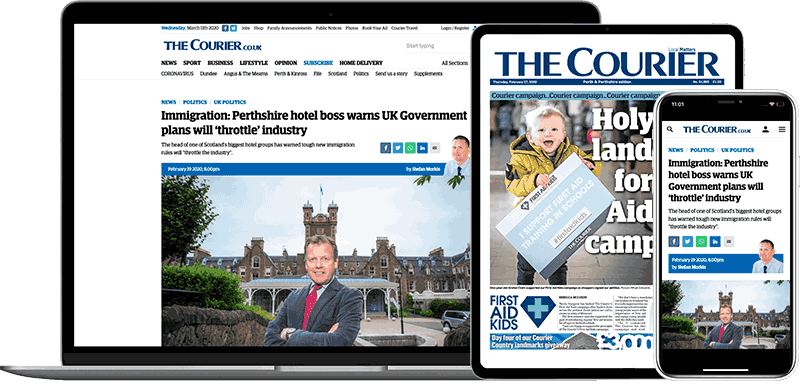 Help support quality local journalism … become a digital subscriber to The Courier
For as little as £5.99 a month you can access all of our content, including Premium articles.
Subscribe