 Communications are an important part of how governments engage with the public about policy and decision making.
However, I recently came across a Freedom of Information response revealing a 437% increase in the Scotland Office budget for communications staff since 2010.
It is widely reported among Whitehall sources that the Secretary of State for Scotland, David Mundell (Scotland's only Tory MP), is not even part of the direct negotiations between the UK and Scottish governments on the fiscal framework for the next range of devolved powers coming to Scotland.
Apparently, he isn't highly regarded within David Cameron's circle.
So what exactly are he and his department doing?
George Osborne has chosen to protect the Scotland Office budget of £9 million at a time when it is slashing the Scottish Government budget along with most other areas of government spending.
Choices such as scrapping the entire budget for BBC Alba Gaelic television yet choosing to protect spending on Scotland Office spin doctors shine a light on true Tory priorities.
The Scotland Office now spends half a million pounds of its budget on nine press officers a staff cost of almost £6,500 per press release since April.
This increase in spend is described by its spokesperson as "modest".
It was also the Scotland Office which launched the UK Government's booklet setting out "the facts" of Scottish independence, which was posted to every household north of the border ahead of the referendum at a cost of £720,000.
Why is the Scotland Office, effectively the Scottish propaganda mouthpiece of the Tory government, immune from austerity? And do we really need it at all?
The irony is that Scotland did not vote for a Tory government, yet we pay hundreds of thousands to have Tory policies communicated to us twice once by the UK Government in London and secondly by its satellite branch, the Scotland Office.
Unless it starts demonstrating its value, it will continue to be a worthless waste of tax payers' money.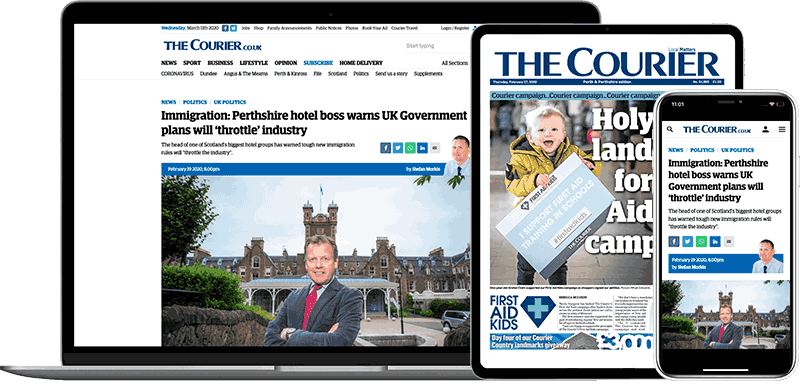 Help support quality local journalism … become a digital subscriber to The Courier
For as little as £5.99 a month you can access all of our content, including Premium articles.
Subscribe